We're back today with five more of our favorite reviews of 2012. Today, we have a little history, math, and reading, along with a super fun hands-on vendor to share. We also have a GREAT history-themed giveaway!
But first, let me tell you about another physical homeschool convention where The Old Schoolhouse Magazine will have a vendor booth — FPEA Florida Homeschool Convention, May 24-26, in Orlando, FL. Keynote speakers include Todd Wilson and Steve Demme. Other popular speakers include Carol Barnier, Debra Bell, Andrew Pudewa and Heidi St. John! For a list of vendors planning to attend, click here. Click here to register.
Remember, everyone who registers for this convention will receive a one-year membership to SchoolhouseTeachers.com absolutely FREE!

And now for our favorite reviews for today!
A Cry from Egypt
A Cry From Egypt was written by Hope Auer and illustrated by Mike Slaton, both recent homeschool graduates themselves.  It is published by Great Waters Press, which also published Raising Real Men by Hal and Melanie Young. Hope Auer has been writing stories and plays since she was very young.  She began writing A Cry From Egypt, the first book in The Promised Land Series, as a school assignment when she was only thirteen and her family was studying ancient Egypt!  This historical fiction book deals with the period before the Exodus, when the Israelites were still in slavery.
Read the Crew reviews of this book.
Heritage History  
Heritage History has compiled an extensive collection of Historical Books and organized them into collections.  Each Collection has a theme of study, providing a student with a well rounded World History Curriculum beginning in the 4th grade and moving through the High School years.
The Crew reviewed several CD Collections from Heritage History, including:
Read the Crew reviews of Heritage History.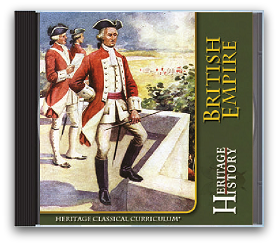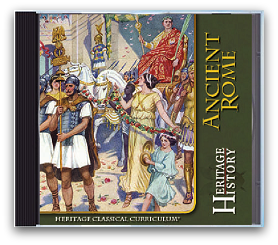 Be sure to scroll down to enter our giveaway for a copy of A Cry from Egypt and the Ancient Greece CD from Heritage History! 
IXL Math
IXL.com is a fun, easy to use, interactive web based math practice site for students in Pre-K through Algebra. Plans are in the works to add more advanced math levels soon as well. IXL is currently being used in more than 150 countries around the world. In the USA, state standards are listed for every state.
XL can be used along with any math curriculum. Students practice their math skills in many different areas, and are rewarded for their efforts with virtual awards as they complete a challenge or master a concept. You can also print awards if you like.
Reading Eggs

Reading Eggs is an online program that introduces children to the world of reading through interactive stories and games with fun characters.  With activities for ages 3-7, Reading Eggs helps to spark a love for reading with everything from alphabet recognition to phonics to early reader stories.  Puzzles, games, and songs are used to capture a child's attention and make the reading experience multi-sensory.  Reading Eggspress (another part of the Reading Eggs World) is geared for older children (7-13) to encourage fluent reading.
Read the Crew reviews of Reading Eggs.
Activity Bags
Are you looking for something to keep your children creative while you school your older ones, make dinner, do laundry? Activity Bags can help! All of the Activities in a Bag follow the same format.  By using simple materials found around the house, you can compile bags (literally, plastic ziplock bags) for your children to work on, largely independently. The Crew reviewed several of the Activity Bag eBooks, including:
Science Experiments in a Bag E-Book 1
Science Experiments in a Bag E-Book 2
Science Experiments in a Bag E-Book 3
Preschool Activities in a Bag 1 
Preschool Activities in a Bag 2
Read the Crew reviews of Activity Bags.
**************************************************************************************
CONTEST RULES:
NO PURCHASE NECESSARY TO ENTER OR WIN. VOID WHERE PROHIBITED. LIMIT ONE PRIZE PER HOUSEHOLD IN ANY 90-DAY PERIOD. This contest, and all entrants and entries in Schoolhouse Saturday Swag Giveaways ("Contest(s)"), are subject to these rules, the full Schoolhouse Saturday Swag Contest Rules ("Contest Rules"), the Old Schoolhouse Magazine Official Contest Rules found online at http://thehomeschoolmagazine.com/pages/contests/ ("Official Rules"), all of which are incorporated herein by reference as though set forth in full, and applicable law. The Contest is open to natural persons over the age of eighteen (18) years who reside in the United States and who are not otherwise disqualified by applicable rules and laws ("Entrants").
The following persons are not eligible to enter or participate in Contests:  (a) officers, employees, independent contractors and affiliates of The Old Schoolhouse Magazine, LLC, (b) Contest sponsors, (c) companies or individuals providing Contest prizes, (d) persons who have won a Contest within the ninety (90) day period immediately preceding the relevant contest, and (e) family members of and persons living in the same household with any of the persons named in (a), (b), (c) and (d).
Qualified Entrants may enter the Contest by leaving a comment on this post or by mail. Limit one entry method per qualifying Entrant or household. Entries expire at the end of the Contest. Information about mail-in entries can be found in the Contest Rules. TOS may disqualify and delete any comment or Entry which contains inappropriate language or which, in TOS' sole judgment, does not qualify as a valid Entry.
The Contest winner ("Winner") will be selected by random drawing from all eligible Entries received during the Contest Period, and will be notified by email. Odds of winning vary depending on the number of eligible Entries. Prizes are not transferable. Sponsors accept no liability and make no representations or warranties, express or implied, with respect to any aspect of the Contest.