Welcome to day 2 of our Bloggy Convention. We have 5 more favorite vendors to share with you an another awesome giveaway — this one from Knowledge Quest!
Knowledge Quest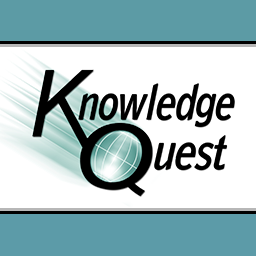 Knowledge Quest has " historical outline maps, timelines, geography curriculum such as A Child's Geography and Expedition Earth, historical biographies your whole family will love, engaging mobile apps plus much more."
The Johnson family started their business, Knowledge Quest, Inc. in 2001 out of their own need as a homeschool family to create products that they could not find elsewhere. As a result, now other homeschool families can benefit from what Knowledge Quest has to offer.
The Crew reviewed 2 products from Knowledge Quest — The TimeMaps Collection and the MapTrek 6-eBook Set.
The TimeMaps Collection is a product in partnership with TimeMaps Ltd of the United Kingdom, that combines timelines, historical maps and encyclopedic entries in a way that brings history to life.
Each Map Trek product consists of an atlas plus historical outline maps that allow you to teach geography alongside history. Not only do you receive full-color teacher answer maps, black outline maps, various other maps depending upon individual product selection but lesson plans, glossary of terms, and instructions on how to use the maps you receive.
Each of the Map Trek products are fully described on the Knowledge Quest website HERE. There are also Free curriculum Integration Guides for you to download.
Read the Crew reviews of both the TimeMaps Collection and MapTrek Maps.
One winner will receive the TimeMaps Collection for PC or Mac, a $44.95 value. Be sure to scroll down to the bottom of this page to enter the giveaway contest!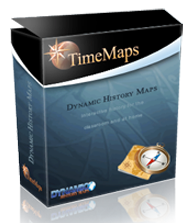 Homeschool Legacy

Homeschool Legacy's Once-A-Week Unit Studies are created just for busy homeschool parents; other than a quick trip to the library, no preparation time is needed – it's already been done for you!
As an added bonus, if you have any Boy Scouts or American Heritage Girls in the family, they can earn merit badges while completing their unit study assignments with the rest of the family.
The Crew reviewed several of Homeschool Legacy's Once-A-Week Unit Studies, including:
Click here to read all the Crew reviews.
Growing Up Wild

The Growing Up Wild DVD series introduces viewers to the Wild family who serve as missionaries in Indonesia.  Targeted towards children ages 5-12, it is their hope that these videos will not only educate children about real-life on the field but be used to raise up the next generation of missionaries.
The Crew reviewed Volume 1 and Volume 4 in theGrowing Up Wild Series.  Each volume contains a DVD with 3 episodes and a CD with an activity guide.  The individual episodes are approximately 15 minutes in length and will address a specific aspect of living in the jungle and remote tribal missions.  The accompanying activity guide offers activity ideas for families to do together to connect with the Wild family, learn more about the world they live in, and to challenge them to think globally. Click here to view a sample of the activity guide.
You can read the Crew reviews here.
Classical Academic Press

Classical Academic Press is a leading name in the classical method of home education, offering resources covering languages, logic, and Bible study.
The Crew reviewed 2 products from CAP last year — Song School Spanish and God's Great Covenant, Book One.
Song School Spanish is the latest product in the Classical Academic Press language course choices.  The Song School Spanish student set for grades kindergarten through third includes:
Accompanying children's music CD (42 songs) bound in to each student text
Interactive workbook text with lots of activities
30 weekly lessons including review chapters
100+ everyday vocabulary words
Gentle introduction to Spanish grammar
The Teacher's Edition includes the entire student text as well as answer keys, teacher's tips, and fun ideas for interactive classroom activities. It also includes over forty pages of additional activities and worksheets for advanced students or those who simply want more Spanish study.
God's Great Covenant Book 1, which begins with Genesis and covers through the book of Ruth.  It is divided into five units (themes) to help children grades 3-6 grasp the bigger concepts being taught in these first books of the Bible.  The five themes are God's Promises, God's Power, God's Redemption, God's Provision, and God's Faithfulness.  It is told in a narrative style so that children are engaged by the stories, yet clearly see God's unfolding plan that ultimately leads to Jesus.
You can read the Crew reviews here.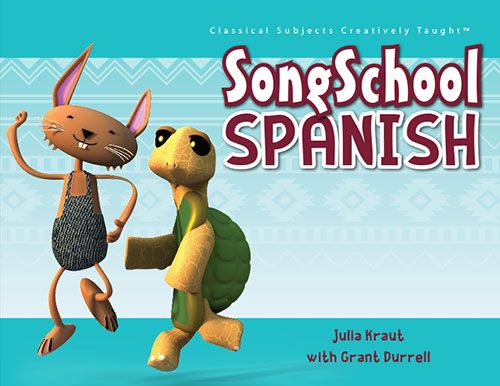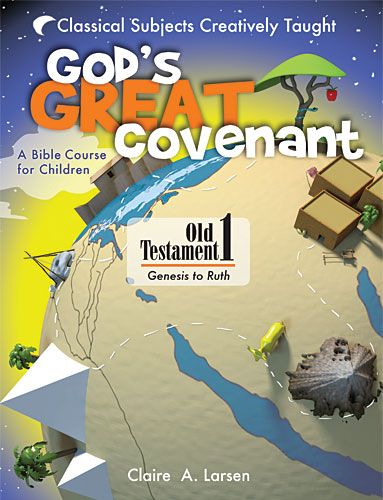 Speekee
Speekee uses a mixture of children filmed on location in Spain with puppets to teach Spanish in an immersion approach.   Each video has a theme (e.g. El Cafe, El Zoo, etc.) with consistency in format.  This repetition within each program helps the kids to learn key words and phrases in a fun manner.
The target range for Speekee is toddler through elementary grades.   Speekee TV provides not only access to the videos, but also to Speekee FastTrack which lays out an easy to follow plan spanning 40 weeks.  Each week has suggested activities with corresponding video clips, worksheets and other resources.  They also supply vocabulary flashcards by episode for review with your child.
Click to read the Crew Reviews.
**************************************************************************************
CONTEST RULES:
NO PURCHASE NECESSARY TO ENTER OR WIN. VOID WHERE PROHIBITED. LIMIT ONE PRIZE PER HOUSEHOLD IN ANY 90-DAY PERIOD. This contest, and all entrants and entries in Schoolhouse Saturday Swag Giveaways ("Contest(s)"), are subject to these rules, the full Schoolhouse Saturday Swag Contest Rules ("Contest Rules"), the Old Schoolhouse Magazine Official Contest Rules found online at http://thehomeschoolmagazine.com/pages/contests/ ("Official Rules"), all of which are incorporated herein by reference as though set forth in full, and applicable law. The Contest is open to natural persons over the age of eighteen (18) years who reside in the United States and who are not otherwise disqualified by applicable rules and laws ("Entrants").
The following persons are not eligible to enter or participate in Contests:  (a) officers, employees, independent contractors and affiliates of The Old Schoolhouse Magazine, LLC, (b) Contest sponsors, (c) companies or individuals providing Contest prizes, (d) persons who have won a Contest within the ninety (90) day period immediately preceding the relevant contest, and (e) family members of and persons living in the same household with any of the persons named in (a), (b), (c) and (d).
Qualified Entrants may enter the Contest by leaving a comment on this post or by mail. Limit one entry method per qualifying Entrant or household. Entries expire at the end of the Contest. Information about mail-in entries can be found in the Contest Rules. TOS may disqualify and delete any comment or Entry which contains inappropriate language or which, in TOS' sole judgment, does not qualify as a valid Entry.
The Contest winner ("Winner") will be selected by random drawing from all eligible Entries received during the Contest Period, and will be notified by email. Odds of winning vary depending on the number of eligible Entries. Prizes are not transferable. Sponsors accept no liability and make no representations or warranties, express or implied, with respect to any aspect of the Contest.