This article is in collaboration with Apologia Educational Ministries.
Learning to read is the first step in being a lifelong reader. Understanding what you read and learning to appreciate it, is the next step. Apologia Educational Ministries has created Readers in Residence Volume 1 (Sleuth) to do just that. Children in grades 4 and up will develop their comprehension skills while participating in high-interest activities and reading assignments.
Readers in Residence Volume 1 (Sleuth) contains two books. The first book is an inclusive book containing all the text and activities in one spiral-bound location. The second book is an answer book for the parent or teacher.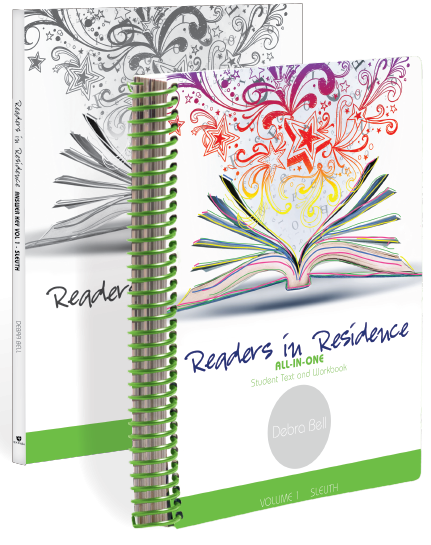 Some skills your student will learn include:
understand the author's craft, choices, and intentions
recognize the literary elements authors use to create fiction and nonfiction
make inferences from the details in the text plus their own prior knowledge and experience
decode the meaning of unfamiliar words from context clues
build a rich and varied vocabulary
identify and understand figures of speech such as personification, metaphor, and hyperbole
notice how expert writers employ the conventions of the English language (punctuation, capitalization, grammar, and usage) to achieve clarity
Connect with Apologia on Social Media:
Facebook: www.facebook.com/apologiaworld
Instagram: @apologiaworld
Twitter: @apologiaworld
Pinterest: https://www.pinterest.com/apologia/
—oOo—
A big thank you to Erin from Amundsen House of Chaos for writing this introduction article.