This article is in collaboration with Home School in the Woods.
Are you struggling to breathe life into your dusty and dry history lesson? Contrary to popular belief, history is a fascinating subject. It is basically a record of humankind's passage through the centuries. Where else can you find TRUE stories of intrigue, betrayal, love, despair and victory all in one simple subject?
The trick is, of course, to produce lessons for your kiddos that allow them to truly experience those intrigues, victories and stories for themselves. The Homeschool Review Crew has recently reviewed a series of such studies from Home School in the Woods. Their HISTORY Through the Ages Project Passport World History Study might change the way you teach history.
For the purpose of this review, the Crew received downloads for for different time periods. Amy Pak, the founder of Home School in the Woods, uses her background in graphic design and illustrating to create beautiful timeline figures, interactive notebook, and lapbook pages. Students are introduced to historical dishes, craft projects, and much, much more.
Each study follows a travel theme, with detailed instructions for the teacher and student to follow.
Ancient Greece
(suggested grades: 3-8) – Includes 25 "Stops" featuring topics like Greek government, Athens and Sparta, education, medicine and diseases, myths and heroes, archaeology and so much more. This study is projected to take 8-12 weeks.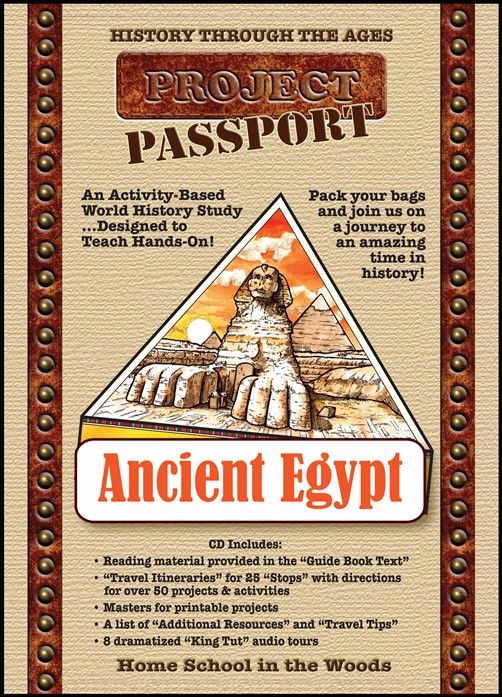 Ancient Egypt
(suggested grades: 3-8) – Also intended to take 8-12 weeks. Includes 25 "Stops" that cover everyday life, education, architecture, the dynasties, famous pharaohs, and more.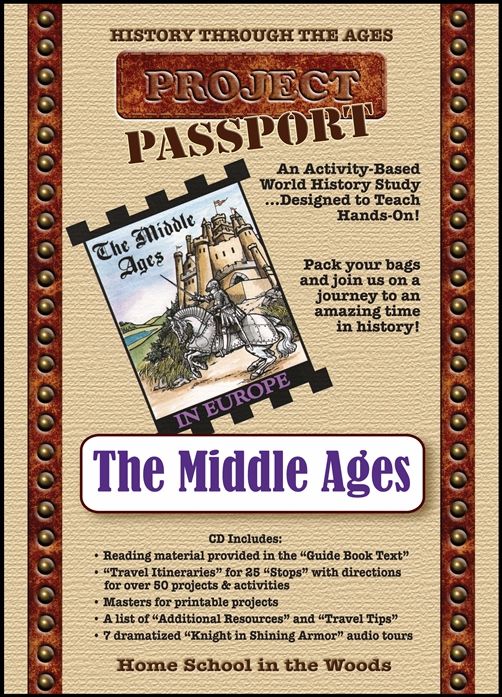 The Middle Ages
(suggested grades: 3-8) – Follows the same time pattern as the previous studies. This study includes Barbarian invasions, everyday Medieval life, science and invention, the castle, the Crusades, knights, battles and wars, and much more.
Renaissance & Reformation
(suggested grades: 3-8) – In this study students will experience music, art, science, and invention. Other topics include wars and conflicts, Henry VII, exploration, and more.
Home School in the Woods is presently working on Ancient Rome which is scheduled to be released in 2018.
You can connect with Home School in the Woods via the following social media outlets.
—oOo—
A Big Thank You to Rebekah Teague from There Will Be A $5 Charge For Whining for writing this introduction article.