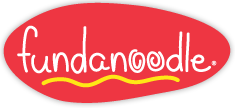 Brand new from Carolina Pad, Fundanoodle is a brand of writing tablets and learning kits for young learners.  The activities are developmentally and age-appropriate as well as short in duration – perfect for young attention spans.  Within the tasks, children are fine-tuning motor skills, working on hand-eye coordination, exploring both visually and by touch, and problem-solving.
The Fundanoodle products are intended to be fun, relaxed, and user-friendly.  They are appealing to children for many reasons including:  the whimsical illustrations, jungle theme, and likable  characters.  Max the Monkey and Alphie the Adventurer love letters and numbers.  These cute, friendly fellas serve as guides through the learning journey.
Schoolhouse Review Crew Members reviewed a wide variety of Fundanoodle products for grades preschool through 2nd grade.  Prices vary among
the titles.  Click the links for a detailed description of each product.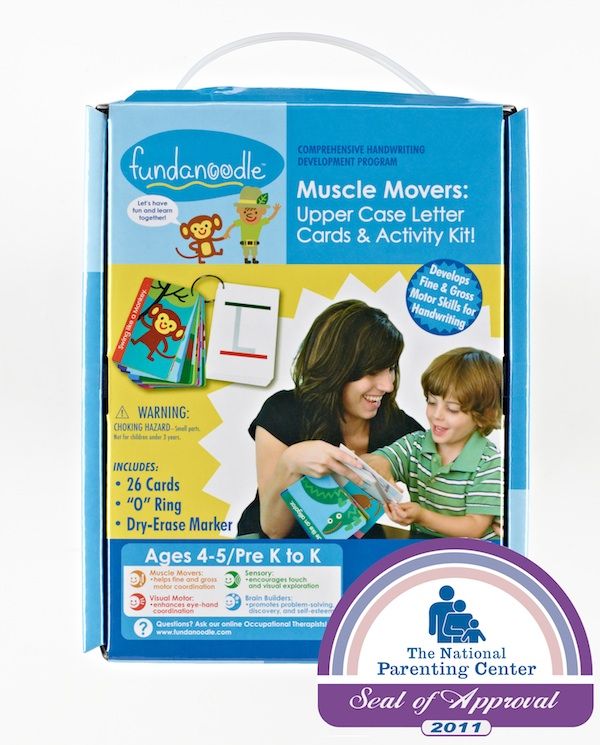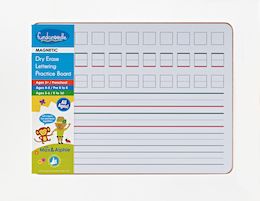 PURPLE (Age 7+ to 2nd Grade)
I Can Write Cursive
Be sure to visit the Schoolhouse Review Crew Member blogs to learn more.  Each family shares about their experiences with Fundanoodle.  You can see how these products are used by homeschool families in day-to-day schooling.

 Click on the banner below to read the Crew Reviews!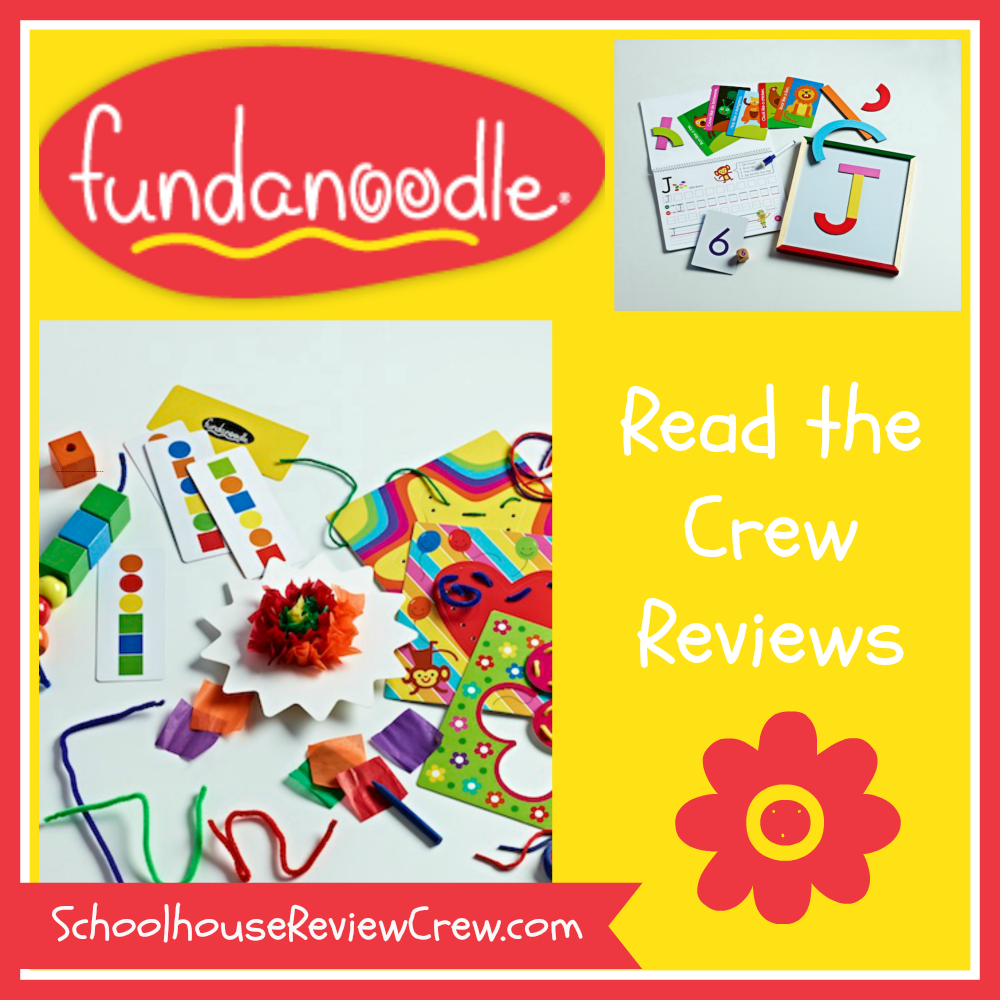 A big thank you to Angela Wells of The Wellspring of Life for writing this introductory post.