Alphabet Alley is a family-owned and operated business, started in 2004. The goal of the company is to provide quality, faith-based toys for children. They have basic toys – such as blocks, puzzles, etc. – but the toys carry a Christian message, along with being durable, educational, and fun.
Our Crew will be reviewing two products from Alphabet Alley: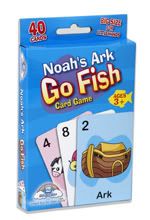 The Noah's Ark Go Fish game is based on the regular Go Fish card game that your kids already know and love. The cards are large, so they are easy for little hands to hold. No reading is required, so even the littlest kids can be taught to play this game. The graphics are colorful and friendly, and are a great way to reinforce the story of Noah.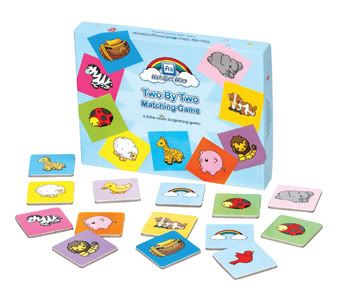 The Two by Two Matching Game is designed for children ages 3 and up. It contains 24 color tiles (12 matches). The tiles are 2×2" in size, and are easily picked up by little hands as they are thick and durable. This game is a great way to help develop your child's memory and concentration skills.
Be sure to check out the Alphabet Alley website and look at all their other available products. Christmas is coming, and they have plenty to check off your gift-buying list!
Heidi Miller Ford says: I would highly recommend these games if you are looking for some traditional games but with a Christian twist. They are definitely made well and will withstand the little hands of your toddler!
Chris G says: With all the high tech toys these days, it is so nice to see some back-to-basics faith-based toys out there.
Amy B says: I like these products so much, I went looking for more products on the web-site to put on Christmas lists for my kids.