Vocab Videos uses a few key tools to bring vocabulary to life.
They offer memorable videos that will help your child experience, learn and master vocabulary. Their extensive digital tools feature quizzes modeled on SAT style questions to help prepare your child for future testing situations. A flashcard maker and digital worksheets to enhance sentence writing and the use of synonyms and mnemonic devices. Crossword puzzles, an extensive glossary and teacher tracking tools all combine to further student success.
Another component to the Vocab Videos lessons is the Workbook. The workbook reinforces the 500 key vocab words that are on the SAT test and costs $11.99.  The Crew did not review this portion, but it is another resource available.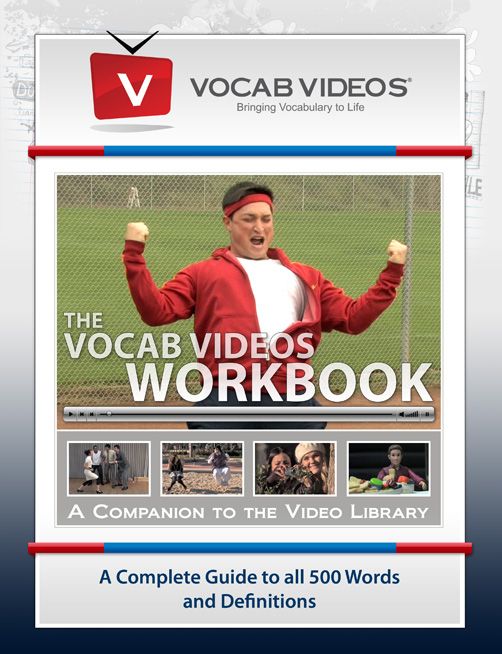 Vocab Videos shared its Small Educators Subscription with selected members of the Schoolhouse Review Team. A small educators subscription offers parents the ability to monitor student progress, access all videos and study material, and that ability to create individual student accounts. This yearly subscription is available for $74.99.
Student Subscriptions are available in 6-month and 12-month subscriptions. Please visit the VocabVideos.com for more information.
After reading the Schoolhouse Crew Member reviews be sure to check out the Vocab Videos one month free trial!