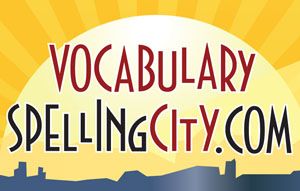 This article is in collaboration with VocabularySpellingCITY.com.
Vocabulary SpellingCITY.com is an interactive game-based website that will help your Elementary, Middle, and High School Student with their Vocabulary, Spelling, Writing, Parts of Speech, Handwriting, Alphabetical Order
The creators of Vocabulary SpellingCITY.com offered The Homeschool Review Members a one year premium membership to use in their homeschools.
Premium Memberships for homeschooling families are available and they are for use for up to 5 children and offer following benefits and much more.
Feature

Benefits

Individual Student Logins

Student assignments,
records for each student useful for IEPs & transcripts,
no paperwork saves time!

Premium Learning Activities

Engagement in learning

No Advertisements

No distractions

Grouping Students
& Lists

Simplified differentiated instruction
Visit the Vocabulary SpellingCITY website for information on Classroom or School pricing.