We're back today with day 3 of our Bloggy Convention, a list of past review items to help you prepare for the upcoming convention season. Today we bring you items for apologetics, online learning, science, math, and classroom management.
As an added bonus, we'll also share with you one more convention at which The Old Schoolhouse® Magazine will be represented. Remember, if  you are attending one of these conventions,  stop by our booth and introduce yourself. We love making new friends and catching up with those we've met before!
The Crew is always excited when anything from Apologia Educational Ministries is on the vendor list. It was no exception last year when we were offered the first installment in the What We Believe series — Who Is God and How Can I Really Know Him. The purpose of the What we Believe series is to help children learn to discern the truth by using God's Word as a lens through which to view the world around them. It is a student-directed, non- denominational specific, Bible-based curriculum.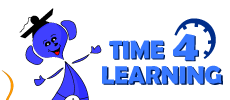 Crew members were thrilled to once again be reviewing Time4Learning, a comprehensive online learning program for students in PreK-8th grades. If you're looking for a complete curriculum, a program to supplement what you're using now, or even a program to use through the summer to help retain knowledge, this may be the perfect solution for your family!
One of the favorite reviews of the current Crew year so far has been Math Mammoth. Math Mammoth offers affordable, yet quality math worktexts and workbooks for grades 1-8, available as both downloads and printed books. These books concentrate on conceptual understanding and are strong in mental math. The directions in the worktexts are written directly to the student, and are often self-teaching, thus requiring little preparation and involvement from the teacher.
Occasionally, the Crew will receive a product they didn't even know they needed! Recent technological advances have allowed the homeschool environment to go places where it's never gone before. They have enabled homeschools to run more efficiently, and yet more challenging at times too. Lanschool Technologies has developed a program to help aid teachers and parents with the use of computers in the homeschool.
Our third stop at Great Homeschool Conventions is at the largest of the 5–Midwest Homeschool Convention in Cincinnati, OH. We always love meeting the homeschool families who come by our booth each year in Cincy. Are you coming  this year? We hope you'll stop by for a chat!
Some of the phenomenal speakers you can hear at this convention include:  Governor Mike Huckabee, Dr. Susan Wise Bauer, Zan Tyler, Dr. Jonathan Sarfati, Carol Topp, and Cheryl Lowe. This convention will also feature comedian John Branyan for some Friday night fun!
Thanks for stopping by day 3 of the TOS Crew Bloggy Convention. Check back tomorrow for more reviews and convention news!
Click here to read our Day One entries.
Click here to read our Day Two entries.