This article is in collaboration with Typing Coach.
Typing is an essential skill in today's world.  The Typing Coach Online Typing Course from The Typing Coach will make teaching typing skills painless! The Typing Coach has been coaching the Crew in preparation for this review.
Do you or your children still use the "two-finger" typing method while looking at the keyboard? The Typing Coach can quickly teach you to break those bad habits and increase your typing speed in just several lessons.  By using auto, video and written instruction, this on-line, subscription based course will let students learn at their own pace and master the typing skills they need.  The lessons are designed for mastery, so your student can go back as often as they need to.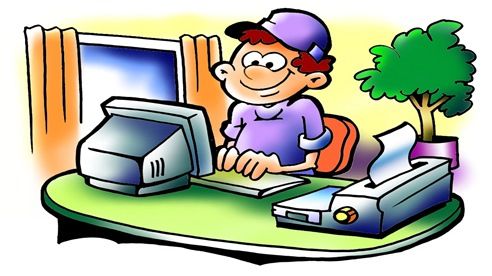 Seven lessons cover everything needed to improve typing skill and accuracy.  From focusing on proper posture to systematically teaching each row of letters, this program is great for anyone who wants to improve their typing skills. Progress is monitored through timed and scored proficiency tests. Students age 12 and up can work independently through the program. Younger students will need more help.
Printable PDF Student Packets contain what the students will be typing.  This program will teach you to type with no more looking at the monitor and keyboard. This will increase both speed and accuracy in your typing skills.
The Teacher Resource Center includes PDF printables to use with students to increase their success.  Reward tickets, progress charts, and learning checks are all included.  Additional videos are available to help with teaching younger students.
Don't be satisfied with you or your children's two-finger, search-and-find typing method, The Typing Coach can help you master true typing skills in no time!
Connect on Social Media
—oOo—
A Big thank you to Renita Bentz of Mom of Many for writing this introduction article.