This article is in collaboration with Lamplight Publishing.
Lamplighter Publishing was started in 1994 by Mark Hamby who has a passion for great Christian literature. Their goal is to provide great books that reflect the character of God and provide Scripture that can be memorized while also teaching great qualities and traits like perseverance, hope, courage, and humility. Lamplighter Publishing edits their books using a Biblical theological framework and they strive to weave Biblical truths into every story they publish. They have published one hundred and thirty titles so far. Recently the Homeschool Review Crew was given a chance to review The Secret Bridge from Lamplighter Publishing.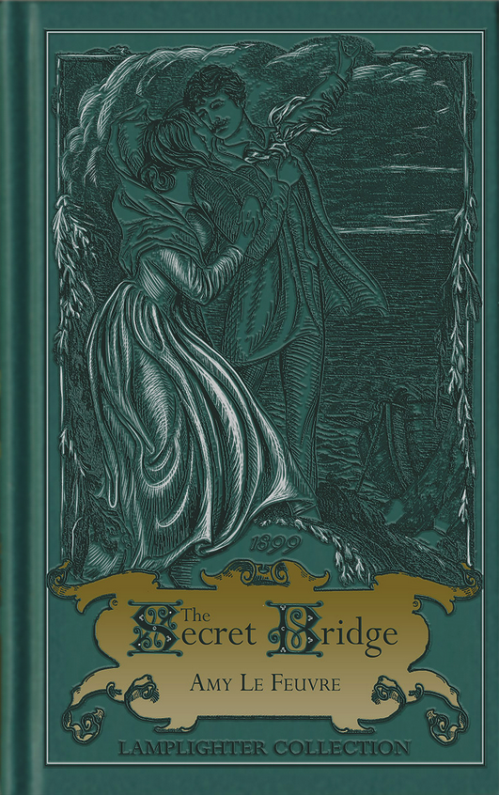 In The Secret Bridge by Amy Le Feuvre, we were introduced to Bridget Channing. She is a young woman who has found herself with no money, no relatives, and no friends after her father died. She feels alone but it determined to persevere. As she is traveling by ship to England, she meets the charming Godfrey Bullingham who sees she is struggling and just wants to take care of her. As their story develops, Bridget's life get very complicated and she has to make many, many hard decisions. Even though Bridget states that she doesn't believe in God at first, she is quickly questioned about it repeatedly and finds herself longing to know God who can help her with many of her troubles.
The Secret Bridge is more than a book about some characters. It is a book that encourages us to become more familiar with Christ. It encourages the Biblical view of waiting for Christ-like a bride waits for her bridegroom. So you can see why it is a title that Lamplighter Publishing is excited to publish.
Visit the social media links below to find out more information
—oOo—
Thank you to Cassandra H of A Glimpse of Normal for writing this introduction article.