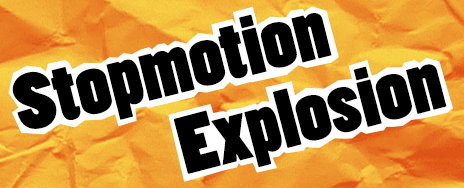 This article is in collaboration with Stopmotion Explosion.
Were you amazed with the old Claymation animation films when you were younger? Are your children fans of the popular stop motion movies from today? Are you looking for new and different ways to channel your child's creativity? If you answered "yes" to any one of these questions then you might be interested in Stopmotion Explosion Animation Kit.
Recently members of The Homeschool Review Crew were sent Stopmotion Explosion's Stopmotion Explosion Animation Kit and Stopmotion Explosion Book. Stopmotion Explosion is a premier maker of materials to help the average person make quality stopmotion films using things that you have lying around the house.
The Stopmotion Explosion Animation Kit includes:
a 720p HD camera with built in microphone, manual focus and clip
Animation Software with everything you need to make stopmotion movies including audio, visual and animation software, sound effects, sample movies and a storyboard template.
Windows XP, Vista, 7, 8, 10 & OS X 5.1+ compatible
The 290+ Stopmotion Explosion Book includes everything you need to know to make stopmotion films. There are chapters on the history of stopmotion animation, making quality stopmotion films, cinematography, lighting, sound effects, editing and more.
If you have your own camera, the Stopmotion Explosion Book can be purchased as a separate product.
Check out Stopmotion Explosion on the following social media platforms:
—oOo—
A big thank you to Tim Tinkel of Families Again for writing this introductory article.