This article is in collaboration with HomeschoolDiploma.com.
Graduation season will soon be here, and homeschool families who have a student finishing high school will want to celebrate and honor that achievement. A beautiful personalized Exclusive High School Diploma is a wonderful way to recognize the student's accomplishment.  HomeschoolDiploma.com is a graduation supply company that specializes in providing high-quality, professionally printed documents that graduates will be proud to display.
Diplomas and diploma covers are available in several styles with a number of options. Choose traditional or vintage styling, honors seals, signature line titles, mottos or Scripture. There are four different wording options for the diplomas, and the diploma covers come in four different colors. HomeschoolDiploma.com also offers announcements, invitations, and other stationery and accessories for getting the word out about your student's achievement and celebration. Gifts and keepsakes for grads include a wide selection of grad rings, jewelry, photo frames, t-shirts, and more. For those planning a traditional commencement ceremony, there are caps, gowns, and tassels in a variety of colors. They even offer products to celebrate graduations from Kindergarten or junior high school. Planning a grad ceremony for a co-op or homeschool group? HomeschoolDiploma.com has group packages that help make a larger celebration memorable, with everything from the diplomas and gowns to fun keepsake items for the graduating seniors.

This family-owned and operated business serves thousands of homeschool families and support groups. Their goal is to serve homeschool families and small Christian schools with products and services that honor Jesus Christ; and they hope to encourage others to give glory to God for what He has helped them accomplish through Christian education.
The Homeschool Review Crew members had the opportunity to review diplomas personalized for their students' upcoming graduations and some of the other grad items available from HomeschoolDiploma.com. Several chose the Exclusive High School Diploma and personalized it for their student. Some Crew members chose other diploma styles and products, so read on to find out their thoughts on diplomas, graduation announcements, gifts, and more!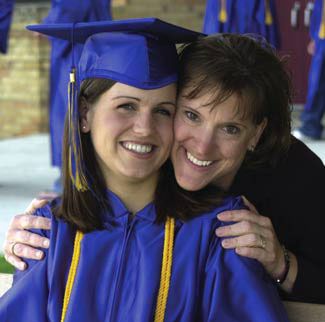 Connect with HomeschoolDiploma.com on Social Media:
—oOo—
A big thank you to Kym of Homeschool Coffee Break for writing this introductory article.