We've reaching our final day in this year's Bloggy Convention. I hope you've been able to take a peek at all of our favorites, and perhaps find a new favorite of your very own! Today, I have 5 more review vendors to share with you, and an awesome giveaway with 3 winners from King Alfred's English (a super cool book).
Before we get started, I have one more physical convention to tell you about. Just as with the other conventions where TOS will be a vendor, everyone who attends this one will receive a free one-year membership to SchoolhouseTeachers.com! Our final convention is HEAV, Virginia's state convention in Richmond, June 6-8.
HEAV has quite a line-up of speakers, including Jim Bob and Michelle Duggar, Andrew Pudewa, Steve Demme, Diana Waring and Heidi St. John! Click here to see the list of all their wonderful speakers. You can see the list of over 300 exhibitors attending here. Click here to register. For the month of April, they are doing 30 days of giveaways (including a family membership)! I like giveaways, don't you? Speaking of which, to enter our giveaway for today, be sure to scroll down to the bottom of the page.
And now for our final vendors of the week!
King Alfred's English  
 
King Alfred's English: A History of the Language We Speak and Why We Should Be Glad We Do was written by Laurie J. White as a way to bring the history of our language to students in grades 7 through 12 in a fun and engaging manner.
Laurie fell in love with the history of the English language after taking it as a college course; it made the study of key parts of history, English and even foreign language come alive.  King Alfred's English looks at how the growth of the English language through four key invasions, or as Laurie puts it "language altering tsunamis," both broadened and simplified English into the language we speak today.
This Crew absolutely loved this book, so I am very excited that the author is graciously sending 3 winners a copy! Enter the contest using the Rafflecopter below!
Click here to read the Crew reviews of King Alfred's English.
Truthquest History
TruthQuest History is a deep and rich literature-based history study…but with a difference. You will not learn the story ofmankind; you will learn the lovestory of mankind. You will not focus on the rise and fall of human civilizations; you will focus on the arrow-straight line of God's unchanging existence, power, love, truth, and plan for civilization. You will not simply 'meet the culture' or 'get the facts;' you will probe the truths of history so deeply that your students will be equipped to change their world!
TruthQuest History has eight chronological guides for World History (Creation through 2000) that can be used up through high school studies.  There is also an American History track for the younger grades (1 – 5) that cover exploration through 2000 in 3 chronological guides.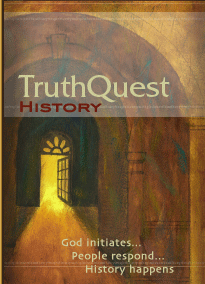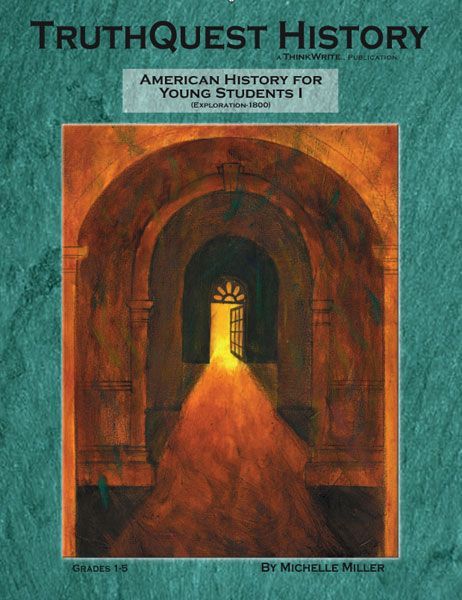 Click here to read the TruthQuest History reviews.
Everyday Homemaking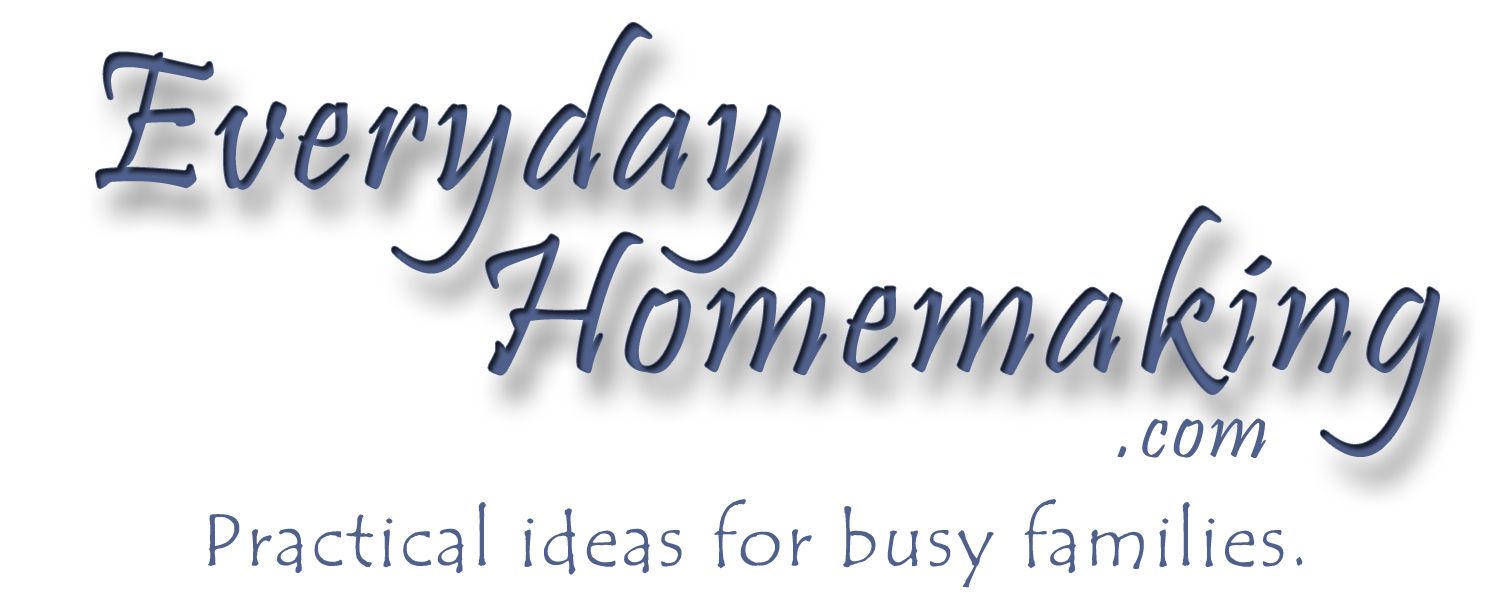 Everyday Homemaking offers practical homemaking and homeschooling ideas to help you better manage your household and time.
The Everyday Family Chore System has practical ideas for a family chore plan. It includes "the tried-and-true how-to-do-it cards now used successfully in many households, ideas for using the cards as a stand-alone system or to enhance virtually any other system you may currently use, plus tips on how to organize your household to maximize success."
Everyday Cooking is a "collection of tried-and-true recipes and hints for simple, everyday cooking with an emphasis on whole foods – from a busy homeschooling mother of eight."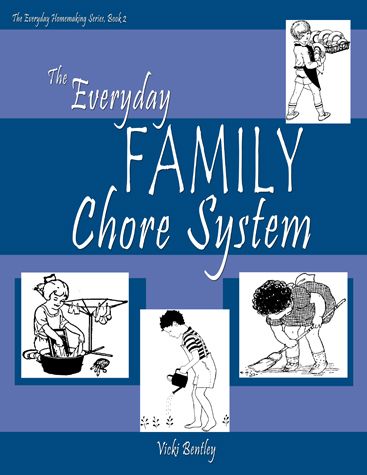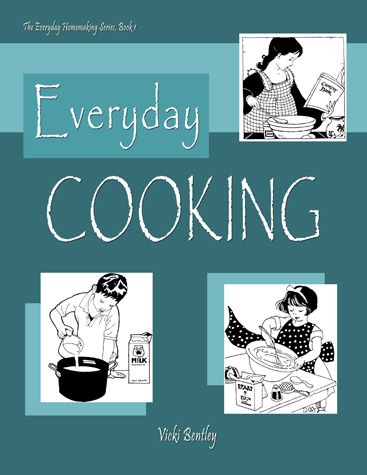 Click here to read the Crew reviews of Everyday Homemaking.
Science and Math (Amazing Science)
The Science and Math website has a new two volume set of Amazing Science DVDs for $19.95. In addition to their Science experiment DVDs, they also offer math tutorial DVDs as well as free videos when you sign up at their website.
"Our aim is to bring you the very best Science and Math videos to tickle your curiosity and entice you to want to learn more about the world around you!"
For every demonstration, a complete materials list is given, and each experiment features multiple camera views so you can see exactly what happens.  Most importantly, every concept is explained in a step-by-step fashion.  You'll not only be amazed – you'll understand the science behind every experiment!"
Click here to read the Amazing Science reviews! 
Progeny Press

Progeny Press, a family-owned and operated company, has been producing quality literature study guides since 1992. They have 100 literature guides for your family to choose from, with study titles ranging from beloved children's classics such as The Bronze Bow to timeless literary masterpieces such as Pride and Prejudice.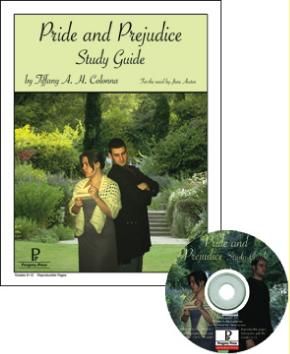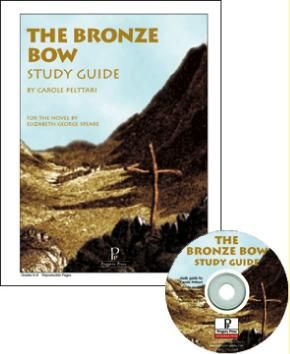 Click here to read the Crew reviews of Progeny Press.
**************************************************************************************
CONTEST RULES:
NO PURCHASE NECESSARY TO ENTER OR WIN. VOID WHERE PROHIBITED. LIMIT ONE PRIZE PER HOUSEHOLD IN ANY 90-DAY PERIOD. This contest, and all entrants and entries in Schoolhouse Saturday Swag Giveaways ("Contest(s)"), are subject to these rules, the full Schoolhouse Saturday Swag Contest Rules ("Contest Rules"), the Old Schoolhouse Magazine Official Contest Rules found online at http://thehomeschoolmagazine.com/pages/contests/ ("Official Rules"), all of which are incorporated herein by reference as though set forth in full, and applicable law. The Contest is open to natural persons over the age of eighteen (18) years who reside in the United States and who are not otherwise disqualified by applicable rules and laws ("Entrants").
The following persons are not eligible to enter or participate in Contests:  (a) officers, employees, independent contractors and affiliates of The Old Schoolhouse Magazine, LLC, (b) Contest sponsors, (c) companies or individuals providing Contest prizes, (d) persons who have won a Contest within the ninety (90) day period immediately preceding the relevant contest, and (e) family members of and persons living in the same household with any of the persons named in (a), (b), (c) and (d).
Qualified Entrants may enter the Contest by leaving a comment on this post or by mail. Limit one entry method per qualifying Entrant or household. Entries expire at the end of the Contest. Information about mail-in entries can be found in the Contest Rules. TOS may disqualify and delete any comment or Entry which contains inappropriate language or which, in TOS' sole judgment, does not qualify as a valid Entry.
The Contest winner ("Winner") will be selected by random drawing from all eligible Entries received during the Contest Period, and will be notified by email. Odds of winning vary depending on the number of eligible Entries. Prizes are not transferable. Sponsors accept no liability and make no representations or warranties, express or implied, with respect to any aspect of the Contest.