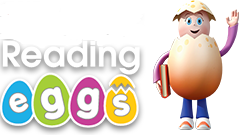 This article is in collaboration with Reading Eggs.
This online, self-paced program from Reading Eggs focuses on helping build your child's reading and comprehension skills by using a variety of online resources like games, songs and rewards.
There are several different levels, depending on your student's skill:
Reading Eggs Junior is designed for your preschoolers – ages 2-4.  It uses a variety of read-aloud books, alphabet games and more to get your child focusing on letters and the sounds they make.
Reading Eggs is for ages 3-7, uses a self-paced program to get your children excited about reading.  They can complete a variety of activities and earn golden eggs as a reward!
Reading Eggspress helps your younger readers in grades 1-6 to practice their reading skills.  A simple placement test helps put them in the correct spot.  The program is full of games, activities, online books and more that help your child learn to love reading.
MathSeeds is a great program for ages 7-13 to practice and perfect math skills.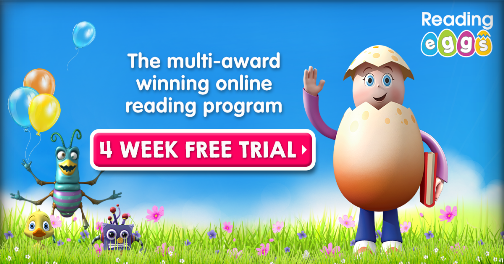 This program is based on solid research and focuses on building essential reading skills through phonics, sight words, spelling, vocabulary and comprehension.
Rewards are integrated into the program to motivate and encourage the students. As they complete lessons, the students earn golden eggs which can be used in a variety of games.  In addition, they offer online books, with  over 2,000 leveled readers, to help build reading confidence.
Parents have access to detailed reports on student progress and many printable resources as well.
This program is mobile device friendly, so you can take it with you on the go.  They do offer a Free 2 week trial.
Social Media Links for Reading Eggs:
•   Facebook: https://www.facebook.com/readingeggsUSCA/
•   Twitter: https://twitter.com/readingeggs @readingeggs
•   Pinterest: https://www.pinterest.com/readingeggs/
•   YouTube: https://www.youtube.com/user/ABCReadingEggs
Hashtags: #hsreviews #readingeggs #learntoread
A big thank you to Renita Bentz at Mom of Many for writing this article!
—oOo—