This article is in collaboration with R&R Games.
R&R Games, Inc. has quickly earned a reputation for delivering fun and  high quality games.  Almost every game has been listed in Games Magazine's "Top 100 List" and one of their games, Time's Up! has even earned a MENSA Select Honor Award.  This week, the TOS Crew is proud to be reviewing two R&R card games, Pig Pile and Flea Circus.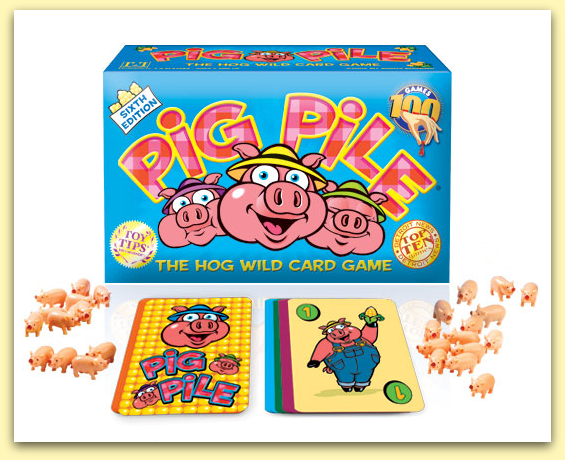 Pig Pile is a fast paced game for 3-6 players, ages 7 and up.  The object of the game is to corral the most pigs.  From the website:
Get rid of your cards first and be awarded the prime pile of pigs. Sounds easy, but pigs can be slippery! The more cards you have, the better your chances of calling out HogWash! and clearing away the deck! But don't hog the cards too long or you'll get stuck. The player with the largest stockpile of swine after the final round wins.
The game comes with 80 cards, 40 small pink pigs, and illustrated instructions.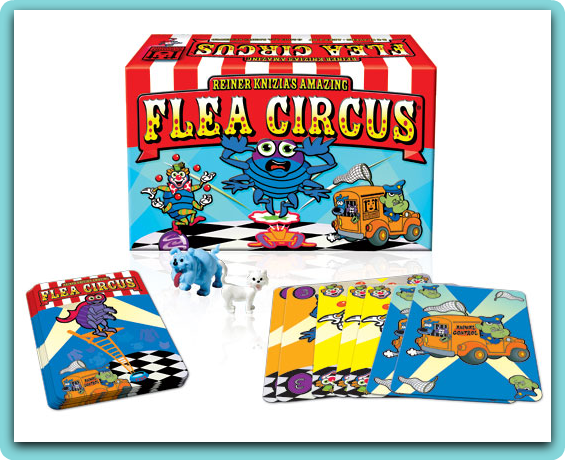 Flea Circus is a for 2-6 players, ages 6 and up.  The object of the game is to end up with the most cats and dogs.  From the website:
Players use their best Flea Circus acts to attract the most cats and dogs. Play your cards right and you can steal the audience away from your neighbor! But watch out for the Animal Catcher… He'll snatch your cats and dogs away!  When all the cats and dogs are gone, whoever ends up with the most animals at their show wins the game!
The game comes with 55 cards, 20 rubber cats, and 20 rubber dogs.
Powered by Linky Tools
For visitors to view the list of reviews, and for Crew Members to enter your links, please CLICK HERE to enter your link and view this Linky Tools list…
Special thanks to Crew Member Shannon from Mountaineer Country for writing this article.