An Amish girl named Lily Lapp has been visiting Schoolhouse Crew families the last few weeks. She's the star of a new series from Suzanne Woods Fisher, Mary Ann Kinsinger and Baker Publishing Group, The Adventures of Lily Lapp. Lily's books are for ages 8 to 12, and while they're recommended by the publisher for girls, don't hesitate to share – there's enough adventures to interest the boys, too!
Schoolhouse Crew members received the first two books in The Adventures of Lily Lapp series: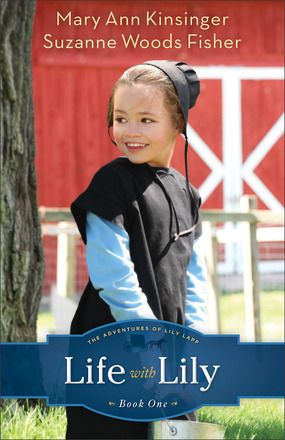 First, learn about Life With Lily, which is full of things to learn and people she loves. It isn't always easy being Lily; her life is changing, with a new brother, a new teacher, and a new viewpoint on life. (Read an excerpt of Life with Lily.) 272 pages, paperback or ebook, $12.99.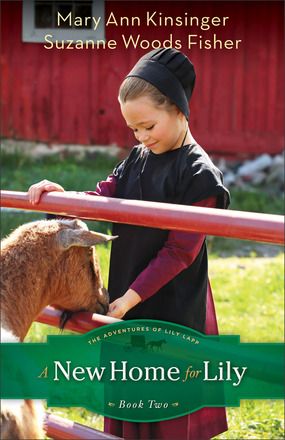 Just as Lily adjusts, new challenges occur. In A New Home for Lily, her family moves to a different town to join a new Amish community. There she adapts to a different school, makes new friends, and even discovers how irritating boys can be. It isn't all bad; she finds adventures in an attic and gains a baby brother – even though she wishes for sister. 272 pages, paperback or ebook, $12.99.
Two more books in The Adventures of Lily Lapp series are forthcoming:
In July 2013, Lily turns 10 in A Big Year for Lily. Classmate Effie Kauffman plays a mean trick on her, and Lily discovers that maybe, the "worst boy imaginable", Aaron Yoder, might not be all THAT bad. With her cousin Hannah, she enjoys time with friends at church, wearing grown-up clothing, and even manages to turn the tables on Effie. (Read an excerpt of A Big Year for Lily.) 272 pages, paperback pre-order, $12.99.
Lily Lapp's life is always full of changes; her favorite cousin Hannah moves away, only to be replaced by yet another troublesome boy: Harvey Hershberger. His mischevious ways disrupt the whole schoolhouse, and Aaron Yoder doesn't care for the attention he pays to Lily. Add a naughty dog, an old Shawnee Indian and a mother bear, and Lily's right in the midst of troubles – again! But even more surprising… what secret has her mother been keeping? A Surprise for Lily arrives September 2013. (No excerpt available yet.) 272 pages, paperback pre-order, $12.99.
Click on the banner below to read the Crew reviews.
A big thank you to Shawna Bradley of Tenacity Divine for writing this introductory post.