This article is in collaboration with LearnBop.
Homeschooling can take many forms but one thing that seems to stay the same from family to family is the search to find the right tool to help young students navigate the world of math.
The Homeschool Review Crew took a recent test drive through LearnBop for Families to see if this online Math Program could help their children learn to solve math problems "as an expert math teacher would".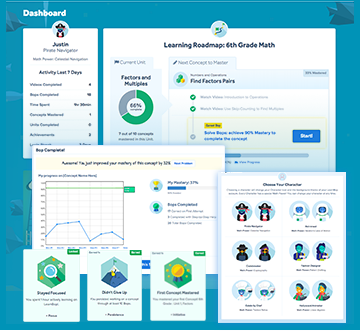 LearnBop for Families by LearnBop is an online Math subscription service designed to provide personalized Math instruction for 3rd to 12th grade students.
The goal of LearnBop is to help your struggling student catch up or your inquisitive student move ahead in their Math education.
Starting with Roadmaps, LearnBop identifies any gaps and then provides a customized learning experience with instructional videos, and then math problems with hints, feedback, and motivational aids.
Read the reviews and visit their social media sites to find out more about this program.
Facebook: https://www.facebook.com/LearnBop
Twitter: https://twitter.com/LearnBop @LearnBop
—oOo—
A big thank you to Kemi from Homemaking Organized for writing this introductory article.