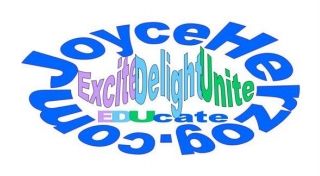 Dr. Joyce Herzog is an author of many educational products and a gifted teacher. She taught for over 25 years in classrooms of learning disabled students and has been working with homeschooling families for over 20 years. She is a sought after speaker, author, and consultant conducting workshops all across the United States and Canada.
Besides counseling, Dr. Joyce Herzog has developed a variety of learning products. These products are designed to provide a unique and appropriate education focusing on the talents and skills of each individual.  Her products fit well with most homeschooling approaches including: Charlotte Mason, relaxed homeschooling, the "real book" method and more. Those families with special needs will find that her philosophy and materials serve them well.
The Schoolhouse Review Crew Reviewed twelve different products from Joyce Herzog.
Scaredy Cat Reading System Levels 1 ($75), 2 ($75), & 3  ($100) and Scaredy Cat Reading System Express ($30).  This is a mastery based phonics reading system. This system teaches students to think and works where others fail. This system works with normal, gifted, learning disabled and dyslexic learners of all ages. Spelling is also taught as a part of this program. The Reading Express system consists of teacher training with activities and suggestions as well as board games, all the stories, all the word lists and sentence lists for Levels 1, 2, & 3.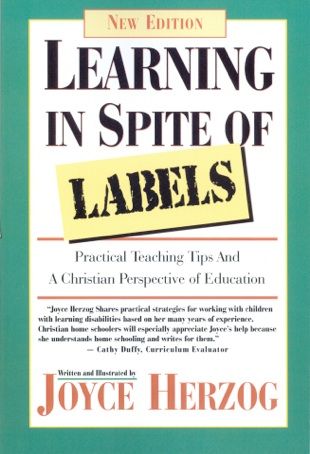 Learning in Spite of Labels ($15) This is a book about practical teaching tips and a Christian perspective of education.In 22 chapters this book looks at various teaching strategies for all sorts of learners. The book is full of tips and strategies for working with all types of learning disabled learners.
Timeless Teaching Tips ($15)  This book is the culmination of Joyce Herzog's decades of learning through teaching. It shows how to interject fun and personality into your teaching.
Choosing and Using Curriculum Set ($15)  (one physical book, one e-book)  This book and resource e-book is a home educators guide to choosing curriculum. Curriculum types are discussed as well as homeschool styles, avoiding over-spending, grade levels, your child's progress and much more.
Luke's Life List ($30) and Luke's School List ($30)  Based upon Luke 2:22 Luke's Life List is a list of Christian Knowledge and skills in Early Childhood, Wisdom, Structure, Favor with God, Favor with man and Adult life skills. We should never get so "busy" covering curriculum that we forget important lessons needed for living a Christian life. Luke's School List is a K-8 checklist of school skills. Use this book to decide what needs to be learned and what is not important.
Stepping Stones to Praise and Worship ($15) and Stepping Stones to Bigger Faith for Little People Book and Audio ($12)  These two books are devotions based on Scripture. The Praise and Worship book has 52 devotions written at a 4th grade reading level. This devotion book is designed to minister to all ages in a family. The Little People Book and Audio is 37 devotions based on Scripture. These are written at a 2nd grade reading level, but designed to appeal to all ages.
Budding Authors ($10-$15) (five book set) and  6 Weeks to Understanding Grammar ($12)  Help your budding author discover his /her talent. This series develops writing skill step by step from simple sentences to research. The Grammar book teaches parts of speech, kinds of words and sentences, verbs and a variety of other grammatical terms.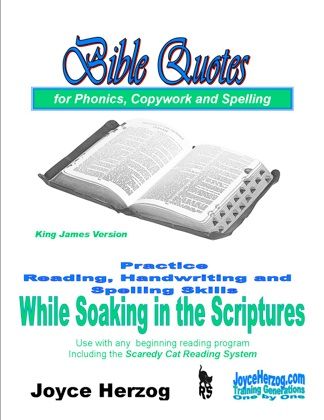 Bible Quotes ($12) These are Bible verses that go along with each rule in the Scaredy Cat Reading System. This book gives practice with reading, spelling, handwriting and works with any phonics program.
Educational Dice Bag ($23) This is three different bags of dice and one Math Operations die. One bag is an Alphabet Dice Delight which includes an alphabet die, a vowel die and instructions. One bag is a Rolling Dice Games which includes one number word die, one numeral die and two colored dot dice. The third bag is Deca Dice Fun. This includes one deca numeral die, one deca number word die, one deca dotted die, and one double deca die.
 Click on the banner below to read the Crew Reviews.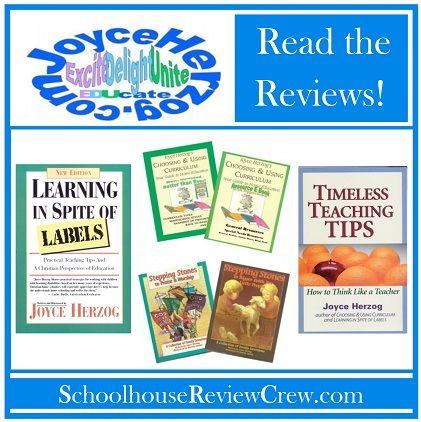 A big thank you to Jill Clark of ClarkClan Craziness for writing this introductory post.