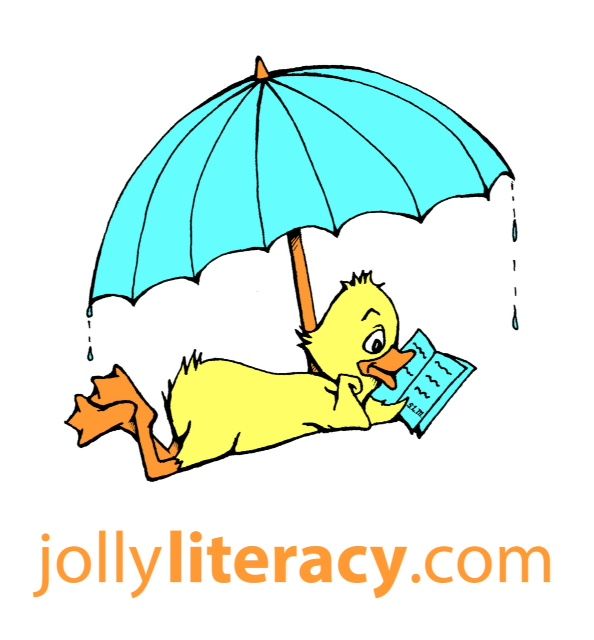 This article is in collaboration with jollyliteracy.com.
A Fun Way to Teach Phonics and Grammar: jollyliteracy.com. Children learn better when they're having fun, and jollyliteracy.com offers two products to help elementary school children learn to read and properly use grammar in a fun, interactive way. Members of the Crew received two different products from jollyliteracy.com (just2ducks LLC): Jolly Phonics and Jolly Grammar to review.
Jolly Phonics is a program perfect for children just learning phonics as well as those learning English as a second language. Jolly Phonics teaches the phonic sounds in a fun, multi-sensory way. For instance, when learning the short "a" sound as found in ant, students are instructed to say the phoneme while brushing their arms as if they were brushing away ants.
Each lesson is fairly short, which helps children with short attention spans. In addition, within the first few lessons, students are sounding out and blending words, which is encouraging for many children.
Jolly Songs includes a book and a CD so students can begin to sing about the phonemes they have learned.
After completing Jolly Phonics (in roughly a year), the next stage is Jolly Grammar. Jolly Grammar helps students learn proper grammar as well as specific spelling rules to help children expand their writing. Students are given spelling lists (with a more challenging word as the last word in the list of 10), take spelling tests, and do activities such as unscrambling sentences and using the appropriate capitalization and punctuation.
All Crew members received the following products to review:
Jolly Phonics Teacher's Book in print letters
Jolly Phonics Student Book 1, 2 and 3
Jolly Grammar 1 Teacher's Book in print letters
Jolly Grammar 1 Student Book
Jolly Songs in print letters
Jolly Literacy on social media:
Facebook: www.facebook.com/jollyliteracy
Twitter: www.twitter.com/jollyliteracy
Pinterest: www.pinterest.com/jollyliteracy/
A big thank you to Melissa of Mom's Plans for writing this introductory article.