This article is in collaboration with Christi the Coupon Coavh.
Christi the Coupon Coach has written a book called Couponing Made Simple with a purpose in mind.  She wanted to help other families learn how to save money by reducing their grocery bills.  As a homeschooling mom of four she knew what a sacrifice it is to spend the time and money on homeschooling and how saving money in other areas could really add up.
So she decided to start saving money by using coupons and decided to share her knowledge with the world through her book.  Her book Couponing Made Simple is available in both a physical form and eBook format.
The book contains a step-by-step approach on how to use coupons in your everyday life to save money.  The focus is on buying things you normally use and saving money while doing so.  With the step-by-step approach, it truly is simple and at a level, everyone can understand and hopefully utilize.  Initially, this was just something Christi did to help her family save money.  She decided she wanted to share that with others and wrote her book.
Click on the banner below to read the Crew reviews.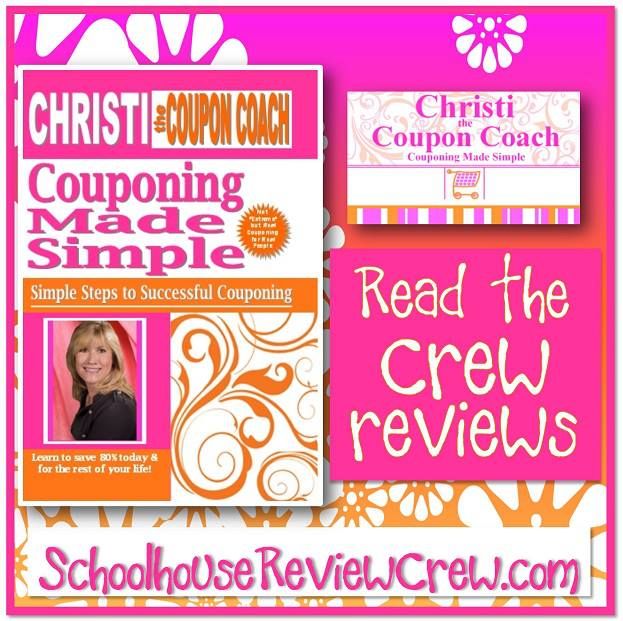 A big thank you to Erin S. of For Him and My Family for writing this introductory article.