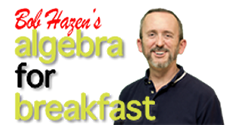 This article is in collaboration with Algebra for Breakfast.
Math got you down? Math is one of those anxiety inducing subjects for kids and parents. And finding a product to help relieve the pressure is always a win win for parents.
These days your child's math curriculum could start teaching them the basics of Algebra in 4th or even 5th grade! That may seem young but Bob Hazen created Algebra for Breakfast just to help your child understand Algebra at that early age.
He believes that once your child understands Algebra that it will open the door to having an easier time with the math concepts to follow.
The Homeschool Review Crew have been testing out Algebra for Breakfast with their young children to find out how this online Math Supplemental Program may be able to help your child take a bite out of their math problems.
Algebra for Breakfast is an online, video based, Math Supplemental program for grades 3 through 4 or grades 5 through 6.
Your purchase of either Grade Full Membership Package includes…
1st Month of membership access to 40+ video lessons
Skip Counting CD
A Set of Math Dice
A set of Math Manipulatives
Printables Worksheets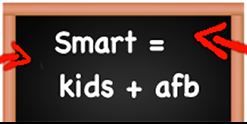 Connect with Algebra for Breakfast on the following social media channel.
Facebook: https://www.facebook.com/AlgebraForBreakfast/
—oOo—
A big Thank You to Kemi from Homemaking Organized for writing this introduction article.