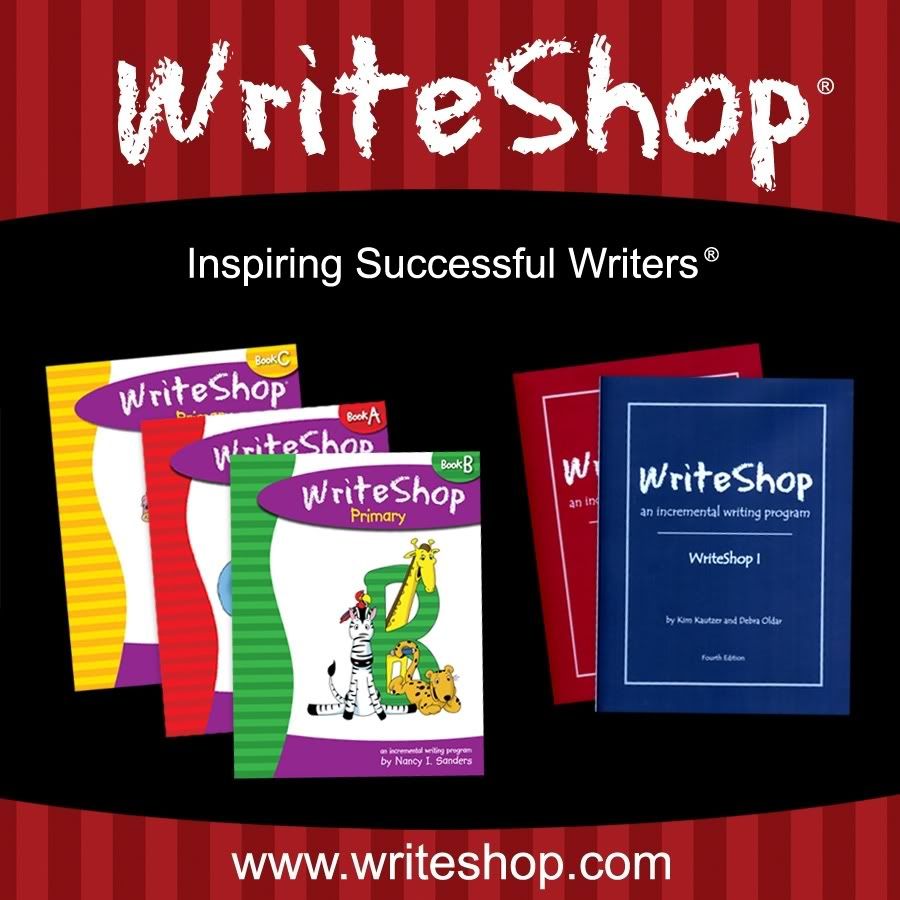 I'm sure that, by now, you've heard of
WriteShop
~ this is a company whose ads I have seen in TOS for many years. 
WriteShop
is an "incremental writing program" that will help your students to write well.  The
WriteShop program
is available as a set (containing materials for both teens and their parents) and will "set teens on a course for writing success as parents teach fundamental composition and editing skills in a step-by-step manner".
Newly introduced to the WriteShop family is the WriteShop Primary program.  This program is geared toward children in the early elementary grades (1-3) and is a "gentle, fun-filled introduction to beginning writing skills".
Each member of the Homeschool Crew has received 2 sets of StoryBuilders to review.  What are StoryBuilders?  StoryBuilders are a really neat concept …  available as an immediate download, the StoryBuilders sets are card decks that act as starting points for creative writing projects.  These StoryBuilders sets are appropriate for all ages of students and can be used in so many different ways.  "They provide students with the basic elements of a story – character, character trait, setting, and plot" – just what your children need to get started writing, and having fun while doing so!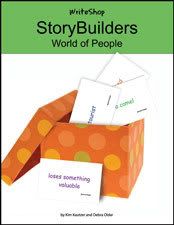 StoryBuilders are available in
World of Animals
,
World of People
,
Christmas
(mini-set), and COMING SOON! World of Imagination!  Be sure to check them all out – even mix & match – and  bring the joy of writing into your home!
Christy

says: "Write Shop's StoryBuilder sets are so much fun! We received the Christmas set, as well as the animal set, and I can't believe how much they inspired my younger daughter to write."
Bethany

says: "StoryBuilders are FUN, creative, nonthreatening helps that will have your reluctant writer asking to do more. They'll also have your creative writer begging to use them. My 10-year-old reluctant writer actually got excited about her writing assignments from StoryBuilders and requested to use more than one card from each element to spice up her stories."
Isabelle

says: "These are so versatile that you can use them in addition to your writing program or just for a fun activity to do with your student. Guaranteed that you will have some little surprises and the student will have fun with them."
Here's what the rest of the Crew has to say (Crew – please sign Mr. Linky with your name and the version of StoryBuilders that you received to review – thanks!)