This article is in collaboration with Spencer Learning.
Do you have a student who struggles to read? Does your child have Dyslexia or other learning disabilities? What about Autism? If so, then The Ultimate Phonics Reading Program by Spencer Learning may be just what you need. The crew recently reviewed this program with a variety of students and reading abilities.
Did you know that over half of the US population cannot describe themselves as "good" readers and that only 1 out of every ten people ever become advanced readers? By 8th grade, statistics show that only 4% of students are advanced readers while 22% can't even read.
The Ultimate Phonics Reading Program helps your student improve overall reading skills in just a few short lessons per week. This program is strictly educational, and it is intended for readers of all ages. It teaches the foundation of phonics and the rules of English to teach your child to not only read but to read fluently.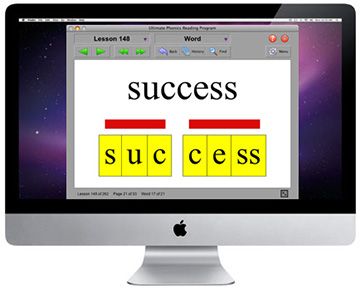 The Ultimate Phonics Reading Program by Spencer Learning features 262 progressive lessons suitable for students of all ages and reading levels, even adults.
Work towards fluent reading
Improve reading, comprehension, and spelling
Eliminate the whole word memorizing, guessing, and skipping words
Ultimate Phonics is suitable for:
Beginning Readers
Middle / High School
Adult literacy
Struggling Readers / Remedial reading
ESL / ELL
Dyslexia
Autism Reading
—oOo—
A big Thank You to Missica at Through the Open Window for writing this introduction article.