We're back today with day 2 of our Bloggy Convention, a list of past review items to help you prepare for the upcoming convention season. Today we bring you items for math, writing, art, Spanish, and music.
As an added bonus, we'll also share with you one more convention at which The Old Schoolhouse® Magazine will be represented. Remember, if  you are attending one of these conventions,  stop by our booth and introduce yourself. We love making new friends and catching up with those we've met before!
Pyramath, from I See Cards,  is a fun card game that will help drill your students in math facts. It is one of the simplest, least expensive tools you can have in your homeschool and was a huge hit with the Crew last year.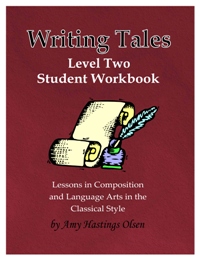 Writing Tales was the favorite product for the subject of writing last year. The Crew's reviews raved about how fun and user-friendly this writing program, based on the classical ancient Greek progymnasmata writing exercises, was to use. The Student Workbooks take your child through in-depth studies of 15 different fables and fairy tales, and guide them through the process of re-writing each story in their own words.
Speekee is a fun and innovative curriculum for teaching Spanish to your youngest of students. Speekee consists over over 150 minutes of video learning that is entirely in Spanish (English and Spanish subtitles are available).  Speekee uses native speakers of various (mostly youth) ages. The Crew loved this approach to teaching foreign language.
For Art instruction, the Crew couldn't have been more thrilled to receive Artistic Pursuits for the 3rd year in a row. They reviewed several different curricula from Artistic Pursuits, covering Kindergarten through Grade 12.
Maestro Classics' Peter and the Wolf was a welcome addition to the Crew vendor list last year. This audio CD is packed with fun and information. The seven tracks on the CD and 24-page program book provide an entertaining way to expose your children (and yourself) not just to classical music, but to classic stories and musical instruments.
TOS will be heading down to Memphis, TN for the MidSouth Homeschool Convention, April 12-14. We know we have lots of friends in Memphis! Will you be coming? Please stop by the TOS booth and introduce yourself.
Some of the phenomenal speakers you can hear at this convention include:  Andrew Pudewa, Diana Waring, Ted Tripp, Adam Andrews, Martin Cothran, and Jay Wile.
I hope you enjoyed day 2 of the TOS Crew Bloggy Convention. Check back tomorrow for more reviews and convention news!
Click here to read our Day One entries.