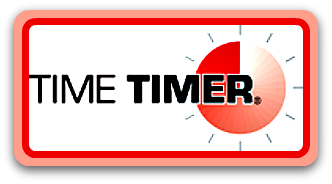 Make Every Moment Count
This article is in collaboration with The Time Timer.
The Time Timer, invented over twenty years ago by Jan Rogers in response to her four-year-old daughter's need to see the passage of time in order to understand it, is working today to help a new generation of students, classroom teachers, special educators, and homeschoolers keep track of their time.
Time Timer is separated from your ordinary kitchen timer or wall clock by the fact that due to its unique construction, you can actually see the passage of time as the red disk diminishes minute by minute.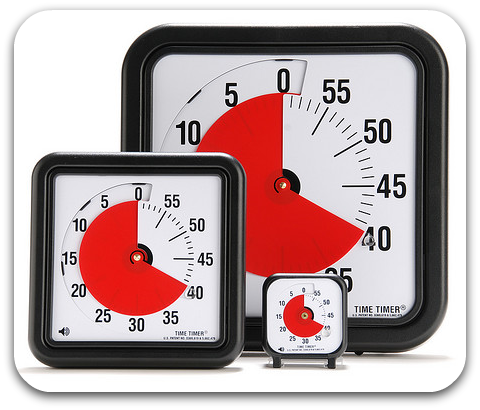 Time Timer is an excellent tool for a myriad of uses.
These include:
setting time limits for work or practice sessions

keeping track of time during testing

keeping track of time during therapy sessions

helping students learn to manage their time wisely

providing a visual aid for learning about the passage of time

helping children monitor their time spent during chores, homework, or play activities

and many more practical uses, from timing exercise periods to timing computer use
The timer's silent functionality (there is no ticking, just a ding when time is up) removes the noise of standard timers, making it ideal for testing situations and students who feel pressured by the ticking of a typical timer. Its striking visual representation of elapsing time can help even pre-readers be able to self-monitor timed activities. Its easy-to-use design makes it suitable for most ages.
Ranging in size from 3" to 12", Time Timer comes in a variety of sizes to accommodate its many potential uses. It is also available as a watch, an app for the iPod and iPhone, and a software program for your computer.
I encourage you to check out the Time Timer website and consider whether this might be just what your child needs to help him or her learn to manage their time more effectively…Learning to "make every moment count" could make this your child's best school year ever.
Powered by Linky Tools
Click here to enter your link and view this Linky Tools list…
Thanks to Heather from Blessings Pour Out for writing this article.