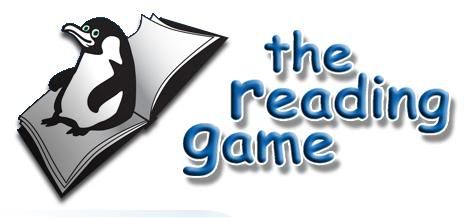 This article is in collaboration with The Reading Game.
The Reading Game was created by Kenneth Hodkinson, author of the "Wordly Wise" series. It is a fast-action memory card game that will get your kids reading.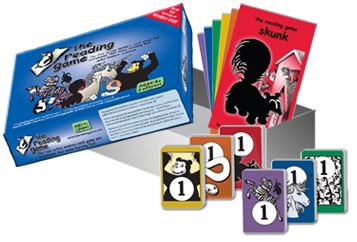 The Reading Game is a supplemental learn-to-read program that correlates with most standard curriculums.  It also meets the criteria of the Common Core State Standards for Language Arts, Foundational skills, and Reading skills needed for both kindergarten and first graders.  The Reading Game consists of six illustrated storybooks: Skunk, Snake, Bear, Penguins, Unicorn, and Zebra. Each book comes with a color coded  word matching card game. The memory games are played in six stages for each book, learning five words in each stage.  By the end of your first book your student will be able to read 30 words.
Frequent exposure through play hard-wires these words into long-term memory. The card game requires two players, the student and a tutor.  By transforming rote learning into a fast paced game where there is a winner every few seconds, learning to read becomes fun.
The first story is told using just those thirty words. It tells of a skunk without a stripe who is rejected for being different but finds acceptance among a group of cats and becomes their defender. Each subsequent game in the series adds a further thirty words for a reading vocabulary of 180 words by the time the complete series is finished. Of the twenty-five most commonly used English words, twenty-two are on that list; of the forty most commonly used English words –thirty. The multi-sensory teaching approach – through the card game play and the storybooks – works well for retention and student enjoyment.

~ from the website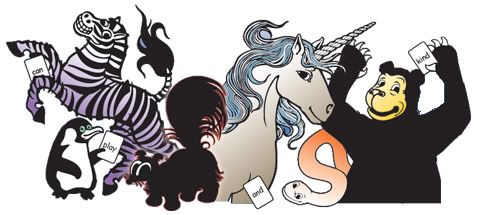 Powered by Linky Tools
Click here to enter your link and view this Linky Tools list…
Special thanks to Jacquelin from A Stable Beginning for writing this article.