What is the story behind your name? Whether you realize it or not, each name has a meaning. When you named your child, you put thought into not only how the name sounds and is spelled but what that name actually means and maybe even special Bible verses that back up its meaning. Express the meaning behind the name with CrossTimber gifts you hang on your wall that spells out what your individual name means through Personalized Framed Plaque with Name Meaning and Bible Verse which the Homeschool Review Crew was given the privilege to review.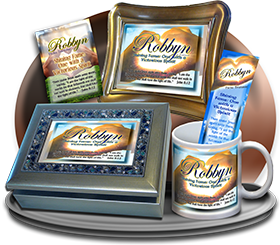 CrossTimber turns your name meaning into a beautiful gift that you can display. They first research the meaning of your name and then create a work of art complete with a Bible Verse that reflects your name's individual meaning.
The Homeschool Review Crew received framed plaques with name meanings spelled out and set against beautiful background images.
They also offer:
Framed Plaques 5X7 or 8X10
Coffee Mugs
Music Boxes
The Names of God plaques
FIND VENDOR ON SOCIAL MEDIA @: Facebook: https://www.facebook.com/meaning.name/
CONTACT CROSSTIMBER @ >Call CrossTimber at 1-888-763-2646 or Contact CrossTimber online @: http://www.meaning.name/AR/contact.html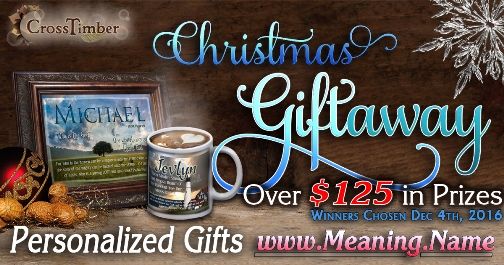 CrossTimber are giving you the chance to win your own personalised name gift.  Be sure to head on over and enter at: CrossTimber Name Meaning Giveaway.  (Ends December 4th 2016)
— oOo —
A big thank you to Tere Scott of Puddle Jumping for writing this introductory post.