This article is in collaboration with IEW.
The Institute for Excellence in Writing (IEW) is a name that is often well-known in homeschool circles. The company has resources that help teachers and parents to teach the four main language arts- reading, writing, speaking, and listening. For this review the Crew was able to take a look at four great resources from IEW.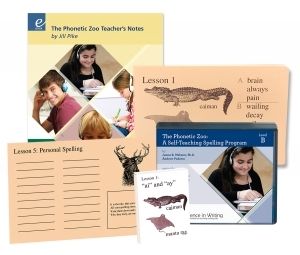 The Phonetic Zoo is a self-guided spelling program. With The Phonetic Zoo students learn spelling rules and words that contain those rules. They listen to a CD which teaches the rule and spells those words for them. After studying the words of each lesson and having opportunities to practice writing them, students will take tests on the words, demonstrating mastery before going on to the next list.
The Phonetic Zoo is designed for students aged 9 and up. There are three levels- Level A (primary), Level B (intermediate), and Level C (highest). There is a placement test available to determine which level your student needs.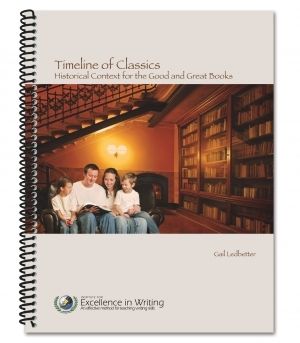 Timeline of Classics: Historical Context for the Good and Great Books is a resource that lists a comprehensive collection of classic literature as well as some audio and video resources, categorized by historical time period. Resources are presented in spreadsheet form, listing the title, author, a description of the time period covered, and approximate age level. The resources are divided by history time period and cover Ancients, The Middle Ages, Renaissance and Reformation, and The Modern World.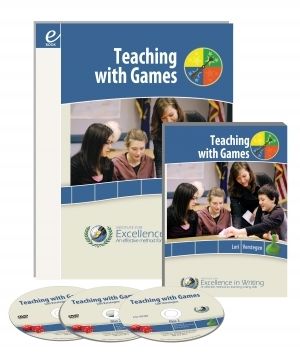 Teaching With Games is a parent/teacher workshop that provides the educator with a variety of games that can be used with many different academic subjects. The course is taught by Lori Verstegen and consists of two DVDs as well as a spiral bound book with game instructions and game pages that can be photocopied. There is also a CD Rom with an eBook that contains printable versions of the games taught. The CD Rom also has bonus material that includes a game and activities that help students practice a writing technique.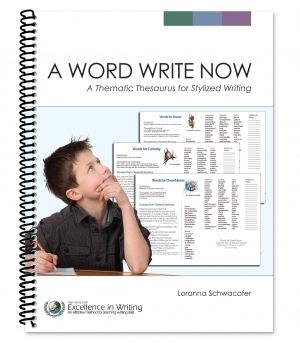 A Word Write Now is a spiral bound thesaurus for use by students as they are writing. This thesaurus is different from others because the words are divided into categories of character traits, descriptive words, and words for movement and senses. For each word, there is a definition given along with quotes from classic literature that will help students to understand the word in context. Then for each word is listed many synonymous words divided by part of speech. The appendices include game ideas, teaching tips, and explanations of literary genres and literary devices.
Find Institute for Excellence in Writing (IEW) on Social Media
—oOo—
A big thank you to Leah of As We Walk Along the Road for writing this introductory article.