This article is in collaboration with Family Time Fitness.
Family Time Fitness was designed to get your homeschool family physically fit. Members of the Homeschool Review Crew reviewed the Fitness 4 Home School Core 1 Curriculum K-8.
The Fitness 4 Homeschool Curriculum allows homeschool parents to teach physical education without previous knowledge of physical education and athletic development. Our program, designed by experts in fitness training, nutrition and body movement, is designed to suit every age and ability level while affordably fitting into your budget. Our program combines flexibility and fun with a comprehensive curriculum to give your children a foundation for strong bodies and minds. (from their website)
For a small one time investment your family can have access to 260 planned lessons designed to provide fun and engaging fitness activities with minimal preparation time and no expensive equipment to purchase on the teachers part. For just 3 days a week and only 30-45 minutes to complete, Family Time Fitness may be the best part of your day.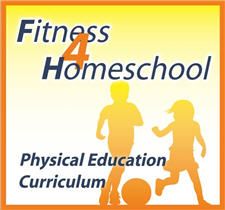 Take a look to see what Crew Members thought of Family Time Fitness!

A big thank you
to
 Jacquelin
 @
A Stable Beginning
for writing this introductory article.