This post is in collaboration with Everyday Education.
Everyday Education offers all kinds of homeschool resources for homeschooling through High School.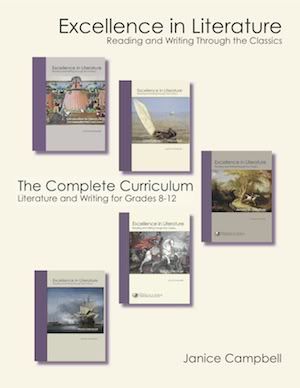 Many crew members reviewed Excellence in Literature: English 1: Introduction to Literature with the Honors option.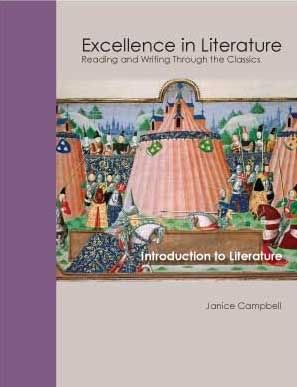 Introduction to Literature was created as a college-preparatory course.  It consists of 9 units, the first one based on short stories and the second through ninth unit are based on Novels.  The author of this curriculum, Janice Campbell, put a lot of thought into choosing the books and you can read about how she did that in this blog post. Each unit has focus text(s) along with context text(s).
Taken straight from the website: Throughout this course students gain an understanding and development of literature and will practice the skills of close literary analysis through essays, approach papers and other evaluative writing.
Objectives
Understand the process of writing, including the use of tools such as a writer's handbook, dictionary, and thesaurus.
Have specific understanding of selected representative texts by major authors of the periods studied.
Have a general understanding of the historical and cultural contexts of the works.
Be able to analyze literary texts and present thoughtfully developed ideas in writing.
Demonstrate competence in essay organization, style, and mechanics.
Unit 1: Short Stories by- • Sarah Orne Jewett: A White Heron • Edgar Allen Poe: The Purloined Letter (This one is not scary, if you're concerned about that.) • Guy de Maupassant: The Diamond Necklace • O. Henry: The Ransom of Red Chief • Eudora Welty: A Worn Path • James Thurber: The Secret Life of Walter Mitty
Unit 2: Around the World in Eighty Days by Jules Verne
Honors: 20,000 Leagues Under the Sea by Jules Verne
Unit 3: A Connecticut Yankee in King Arthur's Court by Mark Twain
Honors: The Prince and the Pauper by Mark Twain
Unit 4: Jane Eyre by Charlotte Brontë
Honors: Shirley or Villette by Charlotte Brontë
Unit 5: Pygmalion by George Bernard Shaw
Honors: Murder in the Cathedral by T.S. Eliot
Unit 6: Treasure Island by Robert Louis Stevenson
Honors: Kidnapped by Robert Louis Stevenson
Unit 7: Animal Farm by George Orwell
Honors: 1984 by George Orwell
Unit 8: The Tempest by William Shakespeare
Honors: A Midsummer Night's Dream by William Shakespeare
Unit 9: Gulliver's Travels by Jonathan Swift
Honors: The Pilgrim's Progress by John Bunyan
Powered by Linky Tools
Click here to enter your link and view this Linky Tools list…
Special Thanks to Alyson from Family Style School for writing this article!