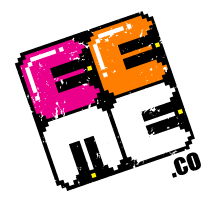 Interested in having engineering lessons come straight to your door? If so, look no further than EEME. This program provides monthly hands-on project kits that will teach kids about electronics in a fun, hands-on way. The monthly kits arrive with everything you need to complete each project and the lessons are accessed through videos on the EEME website. Interactive quizzes are also included to reinforce understanding in the concept being taught.
The program works by way of monthly subscriptions. EEME offers two plans, starting at $18.95 per month. You can learn more about their subscriptions here.
Recently, Crew members were sent all the components needed for the Project Genius Light Kit and given access to the video instructions online. This project is the first of several in which each successive project builds on the knowledge gained from completing the previous project. With the Genius Light project students are led in the construction of a simple LED circuit system. The kit included a breadboard, resistors, circuits, LEDs, and a battery. The project had 45 minutes of online video to go along with it.
Click on the banner below to read the Crew Reviews.
A big thank you to Megan Dunham of Half-Pint House for writing this introductory post.