This article is in collaboration with Educeri.
Have you ever wanted to provide your child with a new way to look at a lesson? Or maybe, you don't feel adequate to teach a particular concept? How about those of us who have those curious kids who like to investigate or explore fresh ideas? Members of the Homeschool Review Crew recently had the opportunity to review the Educeri Lesson Subscription Service from Educeri…Educeri a division of DataWORKS.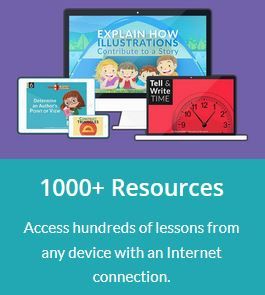 The folks at Educeri are committed to creating and providing excellent lessons that are available with just a click of a mouse. This online service contains well over a thousand lessons for grades K-12. We received unlimited access to all the lessons and were able to simply find lessons plans by topic, grade level and subject area.
Is your student struggling with determining the prime factorization of numbers or learning how to divide fractions? Educeri has a lesson for both. How about analyzing nuances in word meanings? There is a lesson for that. Of course, Educeri provides ready-to-teach lessons for all the basics, from learning to tell time to producing rhyming words. Each lesson also comes with an easy-to-download handout for extra practice and instruction.
You can connect with Educeri by visiting them at:
Facebook: https://www.facebook.com/educeri/
Twitter: https://twitter.com/teacheduceri @educeri
Pinterest: https://www.pinterest.com/Educeri/
— oOo —
A big thank you to Rebekah Teague from There Will Be a $5 Charge For Whining for writing this introduction article.