This article is in collaboration with CompuScholar, Inc.
We live in a digital age. Education is relying more upon technology to deliver material and for students to present what they have learned. This has served to increase the need for students gain knowledge and skills in computer science.
CompuScholar, Inc. is a company whose mission is to serve both teachers and parents who want their students to have digital literacy and computer science skills. The Homeschool Review Crew were given the choice to review Digital Savvy , Web Design, or Java Programming. All three are year-long courses.
Knowing that a love of computers begins at an early age, the founders of CompuScholar, Inc. have developed courses that foster that love while providing a framework for students to learn. Founders Chris and Andrea Yust began the company under the name of Homeschool Programming. With introductory computer programming textbooks for kids and teens, they have sought to make learning professional programming languages fun.

Rebranding to CompuScholar, Inc. they now offer seven different course options on the site for homeschool families or individuals wanting to acquire these skills outside of school. They are written for middle or high school students to complete in either a semester or year.
All courses are delivered online using any HTML5-compliant web browser and include free, comprehensive technical support. Students learn through reading the text files, watching associated instructional videos, and completing assigned projects. Learning is assessed through online quizzes, tests, and projects graded with the included rubrics.
Parents can opt to pay by the month or purchase a year-long pass to the class. There is also the option to complete it as a self-study or be in a teacher led class which offers additional support. For families purchasing a year long pass to a course, there is the option to add additional students for the same class at a lower fee.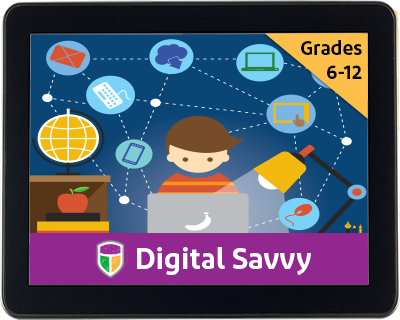 Digital Savvy corresponds to an "Information Technology" course in schools. In this course, students learn more about computer systems (the hardware) before moving into a study of common software programs for which they should have competency. This class also includes skills such as basic photo editing and using social media and email communications.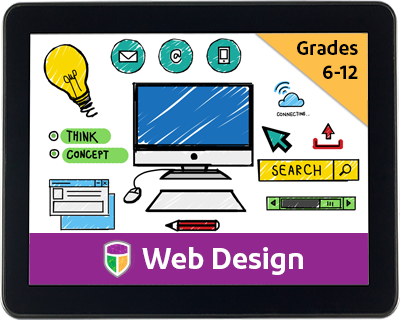 In Web Design, students learn to create their own web pages using HTML5, CSS3, and JavaScript. As part of the class, students will build 2 websites. In the first semester, students need access to a simple text editor. However, in the second semester, they will use the free cross-platform Komodo Edit software.
Java Programming is for high school students and covers all Java skills required on the "AP Computer Science A" exam. This is an advanced course requiring more computer skills than the other 2 classes. The class uses the material originally released as the TeenCoder: Java Programming curriculum. Hands-on programming labs are used to demonstrate mastery of the concepts from each of the 25 lessons. The primary Java programming IDE is "Eclipse", which is free open-source software used by many in the industry.
Find CompuScholar, Inc. on Social Media
—oOo—
Thank you to Laura from Day by Day in Our World for writing this introduction article.