Over the last few weeks, members of our crew have been playing a new game with their families!  Knights, Rooks, Kings, Queens, Pawns, and Bishops have been bringing hours of fun into our homes as we learn how to play Chess, thanks to Chess House!
Chess House offers products for every chess player from the beginner to the advanced player.  They offer beautiful chess sets, DVD's, and training materials of all kinds.  They even sell life-sized chess game pieces!
Now, you may know how to play chess, but are feeling a bit overwhelmed with how, exactly, you would teach your 5 ye
ar old to play such a complicated game.  Chess House has created a series of DVD's to help explain the game of chess to children ages 4 and up!
The reviewers were sent a Starter Chess Learning Kit that includes:
A chess board that is odor free and made in the US
A full plastic chess set that is durable and has easy to replace pieces
A handy carrying case that holds all 32 chess pieces, the roll-up game board, and the DVD all in one handy place.
This set retails for $39.95 (plus shipping).
To see what our reviewers thought of the Starter Chess Learning Kit, Elliot's Chess School, and Chess House, be sure to check out the reviews by clicking the graphic below.
Click on the banner below to read the Crew Reviews!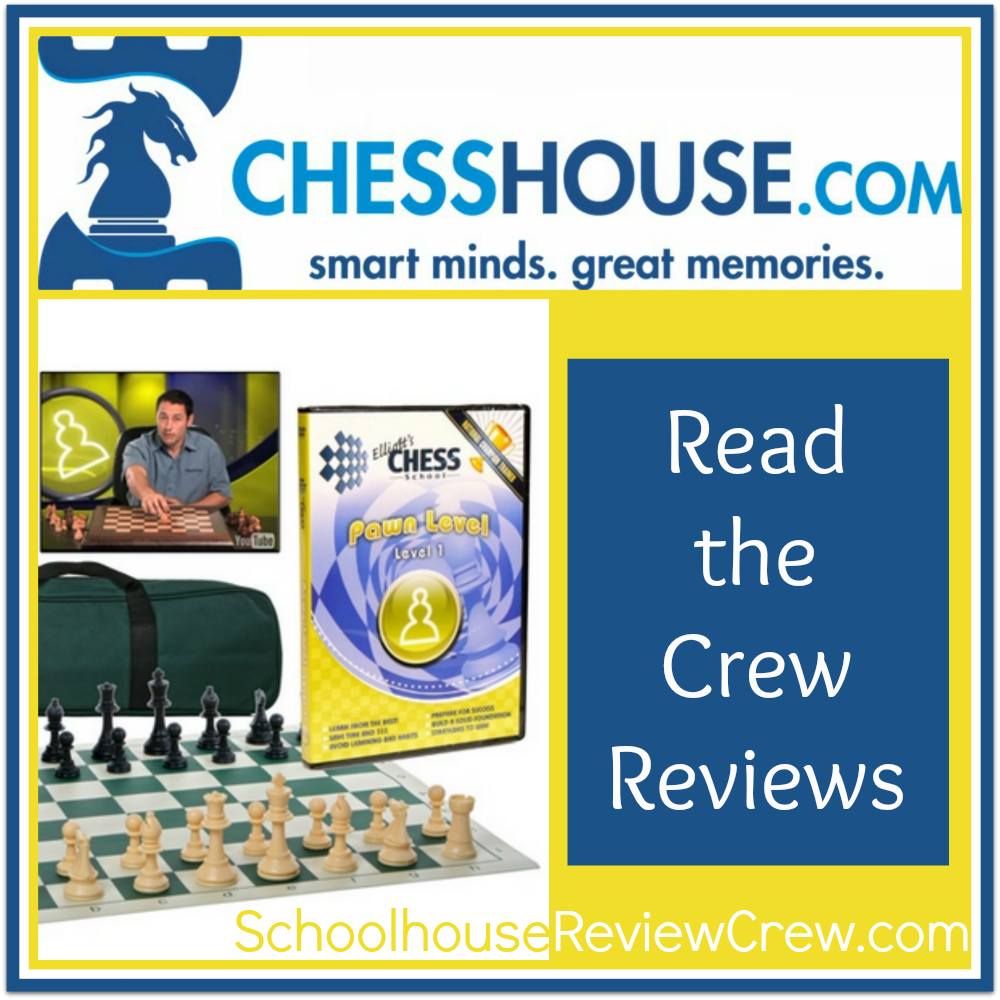 A big thank you to Lisa of Our Country Road for writing this introductory post.