Previously, I shared with you about my long search for a Bible curriculum that would actually work in our homeschool – one that wasn't "dumbed down" and that my children would actually learn from and enjoy.
I've been on the search for an art program that would fit the same needs – one that would be easy to use, require minimal preparation on my part, and be enjoyable for my kids. I confess that art is an area where I have been very lax in my teaching. It's not that I don't want to add art to our homeschool, it's just that I never found that perfect, meet-all-my-needs-and-requirements curriculum. I was excited to return home from my vacation last week, and find a large package from Artistic Pursuits waiting for me!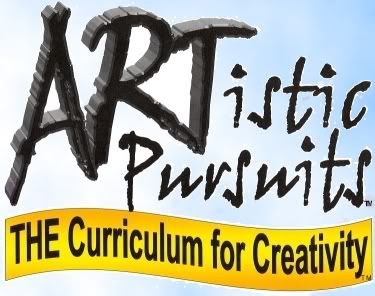 The members of the Homeschool Crew had a choice as to which level of curriculum they wanted to review. Artistic Pursuits has curriculum for ALL of your children – from kindergarten through high school. Here are the levels that are available (for more information, see their website):
Books at the K-3 level introduce Kindergarten, first, second, and third graders to the visual arts and view art through history. Colorful illustrations, art appreciation, and projects designed for young hands and minds delight students and appeal to their interests.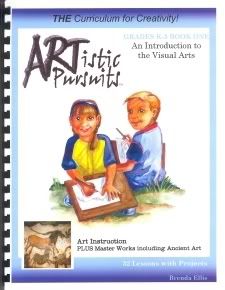 4-6 Grade, Junior High, and Senior High students learn technical skills while creating original works of art. Book One at each higher level provides an overview of drawing, covering the elements of art and composition. Book Two at each higher level provides an overview of color theory and composition.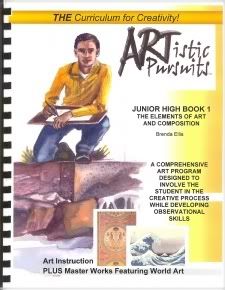 One of the nice things about the Artistic Pursuits curriculum is that it is non-consumable, meaning that you can use it over and over again, for all the children in your family!
Crew Members – again, please sign with your name AND the level that you received to review. Thanks!