Membership in the Schoolhouse Review Crew means different things to different people. We thought you might like to know what it means to some of our members. Below you will find ten different perspectives. I hope you take the time to read them all and visit their blogs. We have an amazing group of ladies showcased here!
When I joined the Schoolhouse Review Crew, I didn't really know what to expect; other than I would get to try some of the curriculum that I had been drooling over. Over the last year, I have found more than just new curriculum to love, I have found a family in the ranks of the Crew. The Crew is a group of blogging experts, who taught me to write better, and showed me how to convert my blog from a hobby to a blossoming business. The Crew is my family, who have held my hand and reminded me of my worth as a mother and a homeschooler. The Crew is more than just a review team. This is a support system, people to lean on in hard times, and celebrate with in happy times. The Crew is invaluable to me, and I am so proud to count myself as a member.
Heather Aliano
You can find her blogging at Only Passionate Curiosity!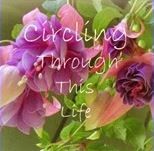 The Schoolhouse Review Crew impacts my life and the life of my family in multiple ways. At the moment I am awe-struck as I contemplate how I would have managed to home school my oldest through high school without the Crew. Because of the Crew, we were able to enrich her high school experience with such courses as Logic, Latin, Sewing, Computer Science, Psychology, Art, and Music as well as solid core subjects such as Math and English. She scored well enough on her SAT score to earn an academic merit scholarship that covers just over half of her tuition. I credit the Crew with that accomplishment because she used an SAT Prep program that we reviewed. With our finances, there is no way we could have added anything fun or extra to her high school experience. In addition to course work, we even had a few things we could put on her college application like "6 week financial webinar for teens."
My other two, now in high school, reap the benefits as well. As I look over our daily schedule for my 11th grader I see that every one of her current seven subjects exist because of the Crew. Yes, I paid for this year's Latin program but I chose this program because it was the next level of the program we reviewed. Because of the crew, my daughter has discovered a love for computer programming and thanks to the Crew she'll have at least two credits of computer programming on her transcript! The Crew is responsible for helping me to provide an excellent, well-rounded high school experience for my students.
Tess Hamre
You can find her blogging at Circling Through This Life!
Being a member of the Crew has greatly impacted both my life, and my family's! I've wanted to be part of the Crew for a long time, and finally found the courage to apply after moving across the country last year for my husband's job. One great thing it has done is cause me to both blog more, and improve my writing. My family has been blessed though, because we've been able to test out different curricula and other educational products, many of which we didn't even know about! It has allowed me to see how (or if!) different products/curricula could be tweaked for use by my special needs kids, which is experimentation that is really not affordable to me.
Almost everything we're using over this school year was a review product we tested during 2013! Furthermore, I have many friends now who I never would have even known, if not for the Crew. Being part of this group is a big part of my life, and I take it very seriously.
Lori Moffit
You can find her blogging at My Journeys Through Life!
This year has been my first year on the Crew. I have been blessed beyond measure with new friendships, a wonderful mentor, some superb blogging opportunities and introductions to many fantastic home school products. I have learned about new platforms for sharing and how to better utilize these as well as been stretched and grown in many great areas as a home school Mom. I have relished the many opportunities afforded me on the Crew this year such as blog cruises, blog hops and the social media group. It's been wonderful having the opportunity to review products that we just would not have had the opportunity to use but due to the generosity of the vendors we have.
Chareen Rushworth
You can find her blogging at Every Bed of Roses!
The Schoolhouse Review Crew has impacted my life in seven areas. My Blog, Stretch, Family, Faith, Knowledge, Intention and Accountability.
My blog increased in followers dramatically the first year on the Crew, and has steadily increased year after year. They say content is key, and writing for the Crew has provided that increase. Having more followers and showing up on more search engines, my writing and structure of my blog has improved. My writing has improved knowing how it impacts the vendors, reflects on the TOS Magazine, and the importance of explaining a product in a way that will really help homeschool families.
I have had to be stretched in ways that I didn't foresee. As an unschooling, eclectic, delight directed, project-based family, reviewing curriculum seems like a strange occupation. I'm not sure I knew what that meant my first year. We now have a full resource room that would throw me out of most unschool mom parties. However, it has really helped me stretch into new areas that I was uncomfortable with and change my views. No longer choosing based on the opinions of friends, I was open to try all sorts of learning tools. I was open to companies I would have passed by at a convention, and they have become some of our staples now. I have found that labels are unimportant. Finding the right resource to help reach your child's goal is foundational.
How we administer the learning has shifted in the family. I no longer wander used book stores and used curriculum stores looking for a spark for my child. We work together as a team, including my spouse, to choose which products we ask to review. Together we research the vendor, their products and their philosophy before we begin. We agree to commit to a product and encourage each other through the review process. We brainstorm together to find out how to use a product in our quirky way with our own personality. It has strengthened our family as a team.
My knowledge has increased 10 fold. I know more about subjects and courses than I ever thought possible. Plugging in all of these various studies into a transcript is a challenge that is met with excitement. The intention of our day became focused. I am not sure if this is due to venturing into 7th and 10th grades, but I know it was helped with being a reviewer. We are encouraged to communicate how we will use a product and give words that let them know how it will fit into our goals. A clear path is needed for this. We become intentional with our history, science and math for the year. We learn what can be flexed. We are aware of the year's scope and sequence so we can jump in and out of a curriculum for 4-6 weeks time.
Intention leads to accountability. Once we commit, we are now accountable to represent the TOS Magazine, the Vendor, and our fellow Review Crew. We have said that we will use the product as intended over a period of time using determined time frames of how often the product will be used. Will Be Used. Which is different than will be glanced at as it sits on the coffee table. We have to have such a grasp of the product that we can, in easy conversation, tell every detail about the whole package and how it was used. We are unable to use words from the website or product itself. This means that we need to spend time getting to know the product intimately. The Vendor, our Crew and TOS Magazine staff will know if we have written an informational review or a 'we used it' review.
This is the point where Faith comes to play. From the very first year, we let it be up to the Lord to direct our learning path. We have faith that He will provide everything we need to raise the boys into the men that He has planned for them to be. I would need to write volumes if I were to adequately reflect how many times a need has come up, and a review item was posted the same or next day. How many times a particular skill was needed and we were chosen for a review that would teach the boys directly. How many paths we thought would be delightful and we were not given that product to pursue. I would ask the Lord to fill our needs. I trust that He is in control of our home. The intentional path and accountability help me to do what I feel is my part of the outcome. What comes into our home, is from the Lord.
If you are thinking of being a Schoolhouse Reviewer, I would like you to know a full picture. The benefits outweigh the time commitment. There is a commitment level that needs to be considered for your whole family. Are your children obedient? Can you get them to use the resources you have now? Being a reviewer will increase this joy or frustration in your home. Does your child need to identify with one product for the entire year or does he like to change things up every few months? Are you a radical unschooler that sets resources about but leaves it up to the child to engage? Do you have a joy for researching companies and learning new curriculum products? One to two weeks of my time on a review is spent on my turn going through the entire product. Few products may be presented on the first day it arrives, but generally footwork is done before the product arrives and after to get a grasp of roadblocks ahead. I see my time being a reviewer as a job. It ties in with my job of being mom and teacher. It provides that top quality best of the best curriculum for my children that I would not be able to provide for with cash. It keeps me up to date on the latest resources. I am paid with product, and am a very hard working volunteer. I also consider myself to be an ambassador for The Old Schoolhouse Magazine and its volunteers and employees. We are all a team together. Knowing your limits will help you decide.
Hard? No it is not hard it is delightful.
Angie Wright
You can find her blogging at Petra School!
Anyone else have a bucket list? Well, mine is a little nerdy…it's not filled with things such as skydiving or para sailing. Granted there is a lot of traveling on it, and other fun things….but overall, it's not what most people may consider to be an "exciting" list…except maybe homeschool moms and mommy bloggers!
Last fall, I was able to mark one of the items off of my list when I was accepted to the Schoolhouse Review Crew! And trust me when I say that I had absolutely NO idea what I was in for. I figured that I would get an email here and there asking if I wanted to review a new product. Whoa. The Crew is SO much more than that. It is a very tight-knit community of homeschool moms (and the occasional dad) that "do life together" virtually….learning, sharing, encouraging, supporting….I have made some of the coolest friendships that I believe will last for many years to come. It is also that book or curriculum that seems to come at just the right time…and guess what? Most of the time I didn't even know how much we needed what I was asking for. We have been introduced to some amazing curriculum that has so positively impacted our homeschool. To be honest, I just don't know how I would do without the Crew now that I'm here. It is such a blessing in our lives!
Ellen Pool
You can find her blogging at Grace Tells Another Story!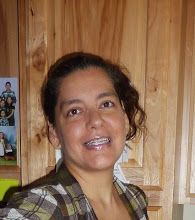 This is my 2nd year with the Crew and all I can say is its been a huge blessing to my family. Not only do I get this amazing opportunity to review items but I have made many wonderful friends as well. The Crew is like an extended family. The leadership has done a phenomenal job with streamlining the administration process, it's all very organized, and the ladies are just amazing. From the aspect of receiving some really neat products its again been a blessing to our family. We have been able to try some new homeschooling curricula that we most likely would have missed out on. Each of my children are currently using something that I have reviewed. I have always loved blogging about what we use or have tried, so reviewing for TOS just fit in with my blogging style.  I get to share some amazing products with my readers, again products that I would not be able to share otherwise. I love and enjoy what I do here on the Crew. One of the greatest gifts from the Schoolhouse Review Crew is seeing my children succeed or become interested in a subject from a review product that I would not have known about or at the time would have not been able to purchase. My husband and children all agree it's a privilege to be part of something as wonderful as the Schoolhouse Review Crew.
Linda Beltran
You can find her blogging at Homeschooling 6!
I have been part of the Schoolhouse Review Crew for two years and hope to continue being a part of it for many more. Being on the Crew has been a huge blessing for our family. I often joke that our homeschool method is review school! I love reviewing products for so many reasons. It's fun for my children, it gives me a sense of accomplishment, it's a way to help other homeschooling families, it's a great way to help spread the word about homeschool companie,s and it feels like Christmas every time the delivery truck pulls up. Being on the crew also means I have great group of friends that are always there for me should I need advice or just someone to listen. The Crew forum is a safe place to discuss everything from homeschooling to prayer requests.
Kathy Balman
You can find her blogging at Kathy's Cluttered Mind!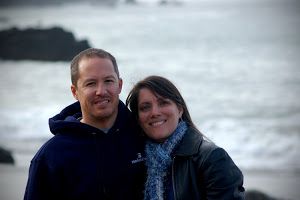 I am not one of those big time, experienced bloggers. I started my blog four years ago to mainly keep up with distant family, share photos, recipes, and other little tidbits. Then two years ago, a friend approached me and told me about the Crew. I was nervous and not sure about all of the publicity to my blog, but decided to give it a try. And I loved it. I really enjoy exploring new curriculum, using it with my guinea pig children, and then writing about the product and how I used it. I would have never been able to purchase some of the products and have been so greatly blessed by the items we have used. My writing has improved over the last two years and I have been approached by others to write reviews on their products as well. The group of ladies I work with on the Crew are amazing! Not only have I learned so much from them, but as a homeschooling mom I have been encouraged and inspired by their example. The Crew takes work and discipline, but it is so worth it, and I am so thankful for the opportunity to serve with this wonderful team.
Charlotte Gochnauer
You can find her blogging at Joyful Hearts and Faces!
I have been on the Crew twice. Because of life issues, the first time I did not do well, and by mutual agreement with the leadership, I stepped down.
I was delighted, after two years had passed and my life issues had mellowed somewhat, that the Crew permitted me to rejoin their ranks.
Being a member of the Crew has been such a blessing to me and my home school. It has enabled me to try out materials that I would never have purchased with my limited home school budget. I have been able to introduce my son, confidently, to Latin, Spanish and French, knowing he was hearing correct pronunciation from a DVD or CD. We have been able to try out on-line programs to assist our program with Math, Science, Reading, Spelling, Grammar, Vocabulary, History, and Geography. We've received materials to help us get going with a home Physical Education program, Art classes, and voice and piano lessons. Basically, being a part of the Crew has blessed us to a place where, for my current school year, I have not purchased a single item of curriculum. Items I have reviewed are providing it all.
The Schoolhouse Review Crew itself is like a family. We chat with each other, read each other's blogs, pray for each other, and grieve over deaths in the family, and even the death of a Crew member. When busy, we are able to pull back and participate less in that community, but when we are needing that community participation, we jump in and are welcomed with open arms.
I have loved the way reviewing products has helped me to grow in discipline, learn about blogging and increase my computer knowledge. I love having the opportunity to express myself in my writing in my blogging, and being a Crew member has given me support and encouragement to continue in that.
I love being on the Schoolhouse Review Crew.
Diana Malament
You can find her blogging at Homeschool Review!