If you are looking to get your children riled up for science then head right over to Supercharged Science and check out their "Super" e-Science program! Supercharge Science was started by Al and Aurora Lipper 10 years ago with the mission of improving the way kids learn science.
With over 1,000 videos on hundreds of science topics, the e-Science program guides kids step-by-step through hands-on activities, projects and experiments. The lessons in the e-Science program are formatted so that children actually DO the lesson and discover on their own, rather than watching someone else do them.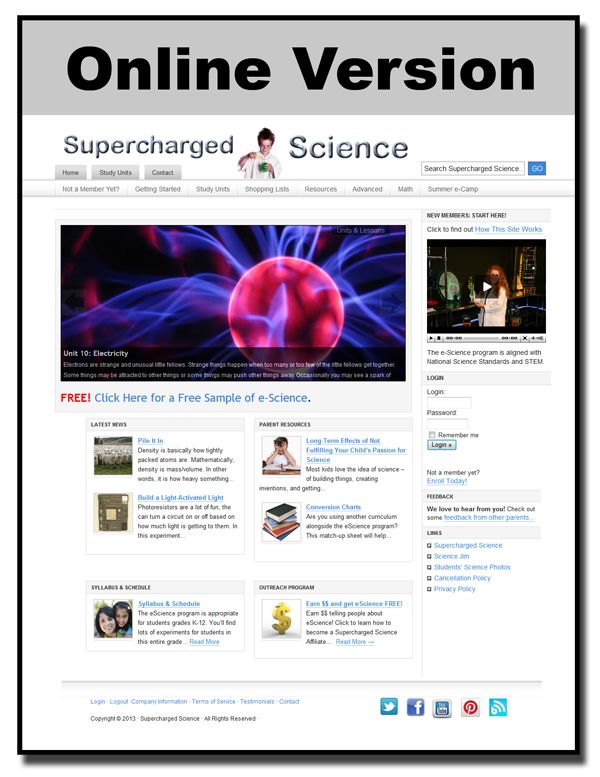 The e-Science programs includes:
Access to self-guided lessons that kids can complete on their own
Detailed video instruction taught by a real Rocket Scientist
Step by step videos to show how the experiment is to be done
Comprehensive parent/teacher guides
Textbook readings
Exceeds most K-8th State Standards
Exercises and Quizzes
Unlimited support for teachers and students
The Supercharged e-Science program is a complete online curriculum for children in grades K-12 and retails for $37.00/ month for the K-8 section and $57.00/month for the K-12 section.
A big thank you
to Jacquelin Caffey of
A Stable Beginning
for writing this introductory post.