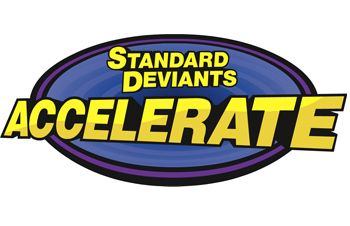 This article is in collaboration with Standard Deviants Accelerate.
Many homeschool families rely on flexibility. With children learning at different ages and levels it's nice to have a flexible program that offers a variety of subjects for grades 3-12. Standard Deviants Accelerate has been producing and distributing educational videos for middle and high school. Their video-rich learning system offers numerous videos and activities online and has received many awards.
Standard Deviants Accelerate offers a homeschool supplement that helps teach children core curriculum subjects through engaging and fun videos. They offer a year's worth of content per subject. Content includes a main lesson video instruction and various corresponding assignments. It adapts to each child's learning level while using assessment to measure knowledge and retention.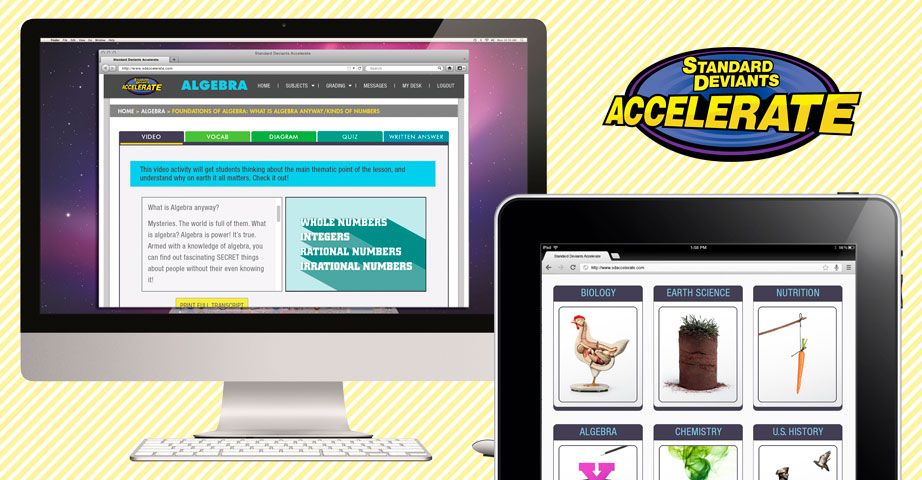 Homeschool Review Crew members received a one-year membership to all Homeschool Courses.
Arithmetic (Grades 3+)
Fundamental Math (Grades 4+)
Earth Science (Grades 6+)
Nutrition (Grades 6+)
Biology (Grades 7+)
Algebra (Grades 7+)
Chemistry (Grades 9+)
English Comp (Grades 9+)
U. S. History (grades 9+)
AP Biology (grades 11+)
AP Chemistry (grades 11+)
AP U. S. Gov. & Politics (grades 11+)
AP Eng. Composition (grades 11+)
Standard Deviants Accelerate is accessed online, so it can be used wherever there is an internet connection!
Connect with Standard Deviants Accelerate on Social Media
Facebook: https://www.facebook.com/SDAccelerate
Twitter: https://twitter.com/SDAccelerate
Pinterest: https://www.pinterest.com/SDAccelerate/
—oOo—
A big thank you to Emilee of Pea of Sweetness for writing this introductory article.