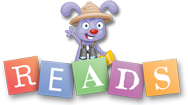 The READS Parent/Child Reading Comprehension System, available from EGM Education Systems, LLC, was developed by a certified reading specialist to help develop more confident readers and stronger learners.
READS stands for a "really easy and dynamic strategy" to develop reading comprehension. With READS, a parent can make sure the child really understands what he is reading and is able to tell you about what he is learning.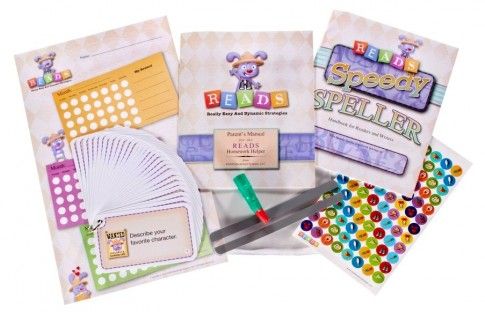 The READS package contains:
* READS parents manual: a 16-page softcover booklet describing how to use READS with your child
* Questions and ring: 30 question cards designed to help your child focus on the reading material and help the parent determine if the child comprehended the material
* Rewards chart and stickers: charts and stickers to set goals and track progress
* Magic Finger and Reading Guide Strip: two different tools to help prevent a child from losing his place as he reads
*Speedy Speller handbook: a collection of words, abbreviations, and more for easy reference
*Reusable Storage Pouch
The READS Parent/Child Reading Comprehension System is designed for grades 1-4 and works with any reading material. It can be purchased for $19.95.
A big thank you to Cristi of Through the Calm and Through the Storm for writing this introductory post.