This article is in collaboration with Reading Kingdom.
Created by Dr. Marion Blank, world renowned reading expert and Director of the Light on Learning Program at Columbia University, Reading Kingdom is an online program designed to teach children ages 4-10 how to read and write to a third grade level.  This interactive and easy-to-use program offers customized online reading instruction for each child.  Because it is so fun, children feel as if they are playing a game and are eager to practice.
Reading Kingdom
is unique in that it incorporates elements of phonics and whole language while teaching additional skills needed to achieve reading and writing success. Rather than requiring kids to learn numerous complicated rules, it utilizes the six skills method for reading and focuses on sequencing, motor skills, phonemic awareness, meaning, grammar, and reading comprehension. The online program works with any curriculum and is being successfully used in homeschools, preschool – 3rd grade classrooms, ESL programs, and special education classes.

Highlights of the Reading Kingdom program include:
Easy to use… after a few lessons, children can often use entirely on their own.
Customized to match each child's skill level
Major emphasis is placed on accurate spelling, punctuation, and writing
No boring, difficult rule memorization! The system teaches rules implicitly.
Designed to minimize error
When error occurs, specific techniques are offered to overcome the problem
Regularly checks child's progress
Children progress quickly with sessions only 15-30 minutes in length
A parent/teacher report is always available when you log into the program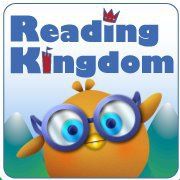 A risk-free Reading Kingdom account can be created and used free of charge for 30 days.  Afterwards, a
subscription
can be purchased.
A big thank you to Angela Wells of The Wellspring of Life for writing this introductory article.