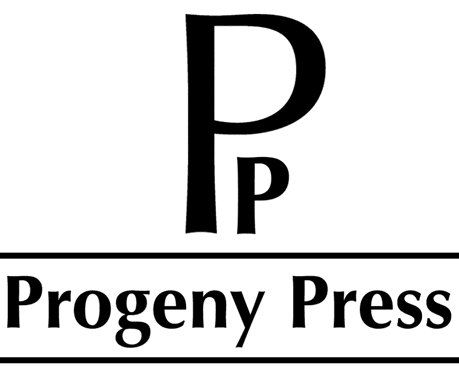 Literature study guides from
Progeny Press
, a Christian publisher owned by Michael and Rebecca Gilleland, encompass more than 100 classic and popular works. They strive to provide curriculum that teaches children to think clearly, understand literature, trust the scripture for guidance, and enjoy themselves while they do it.
Each literature guide is available in three versions: a physical book, a CD with a PDF ebook, or a downloadable PDF file. Each version has the same content, and copies are permitted for one instructor to use in their own classroom or home. Beyond the ease of printing pages from a digital copy, the E-Guides for upper elementary, middle and high school offer one additional special feature: they're interactive. Students can do their work either on printed pages, or type their answers directly into a copy of the PDF file.
Each guide is intended to take 8-12 weeks to work through, or 3-4 per year. (The early elementary level may be shorter.) To work at this pace, students will need to complete approximately one page per day. Answer keys are provided in the back of every physical book, or as a companion PDF file for ebooks.
Schoolhouse Crew members received E-Guides from all levels, ranging from K-12.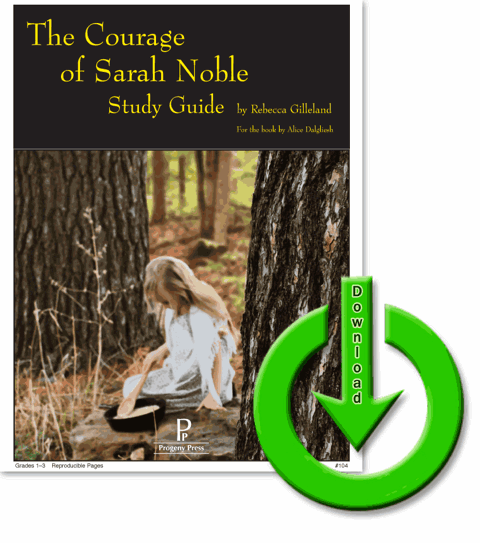 The Courage of Sarah Noble – (K-3rd)
The Courage of Sarah Noble is based on the true story of eight-year-old Sarah's 1707 journey to, and life in, the wilds of Connecticut. While preparing their land and home for the arrival of the rest of the family, Sarah stays courageous as she encounters many new experiences, including living with an Indian tribe while her father is away.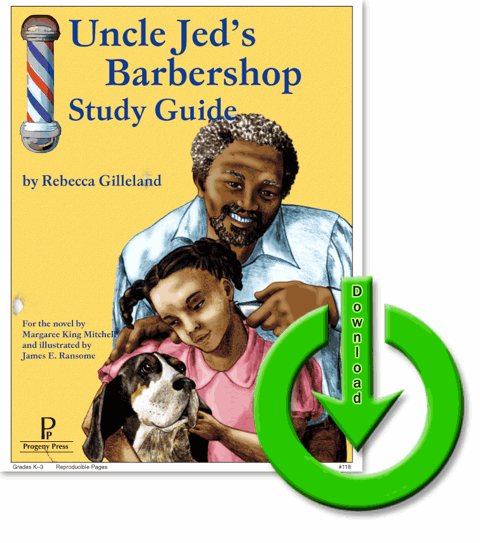 Uncle Jed's Barbershop (K-3rd)
Sarah Jean's Uncle Jed visits weekly to cut her dad and grandpa's hair, and he always pretends to cut hers, too. Uncle Jed has a dream; he wants to open his own barbershop. As a poor sharecropper, this might be impossible – but Jed's determination and hard work, despite formidable obstacles, are an inspiration for us all.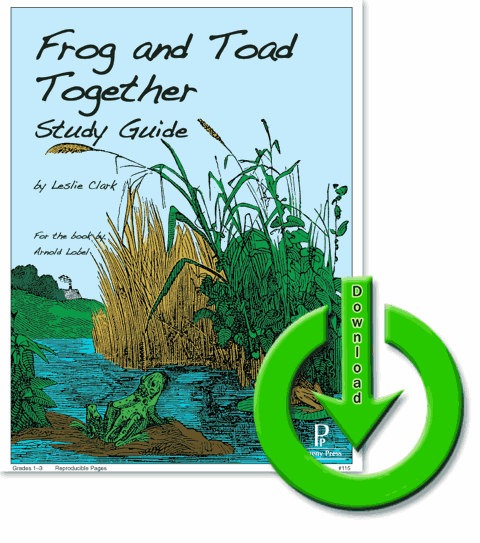 Frog and Toad Together (K-3rd)
Inseparable friends, Frog and Toad share cookies, gardening, journeys, and even dreams! This collection of short stories imparts laughter and learning about friendship.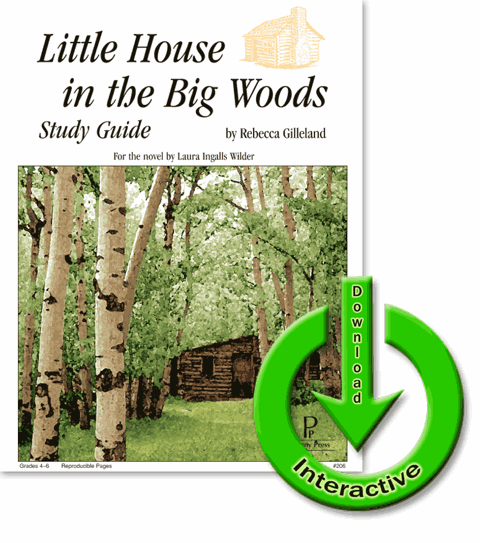 Little House in the Big Woods (3rd-5th)
In the first book of the Little House series, Laura Ingalls Wilder's shares her story of growing up in the 1860s in the "Big Woods" of Wisconsin. With no neighbors for miles around, life on the frontier isn't easy, but hard work is interspersed with play for Ingalls family. From fiddle-playing to food preparation, the family works and plays together, and the reader has a front row seat to the way life was "back then".
The Door in the Wall (3rd-5th)
His whole life, Robin has known that someday, he would become a knight like his father. A paralyzing illness destroys that future, and Robin is taken in by the monastery of St. Mark's in London. With the help of Brother Luke, Robin learns to make the best of his circumstances, gaining new skills and purpose as he discovers his place in life.
The Giver (5th-8th)
Jonas lives in a utopia, a perfect society, where there are no problems, and everyone is provided for, so pain and hunger do not exist. Rules control everything, from standards of behavior to the age a child gets a bicycle. In the Ceremony of Twelve, Jonas is chosen to be the next "Receiver of Memory", the only community member who knows what life was like before the utopia. What choices will Jonas make once he learns what his community has sacrificed for "perfection"?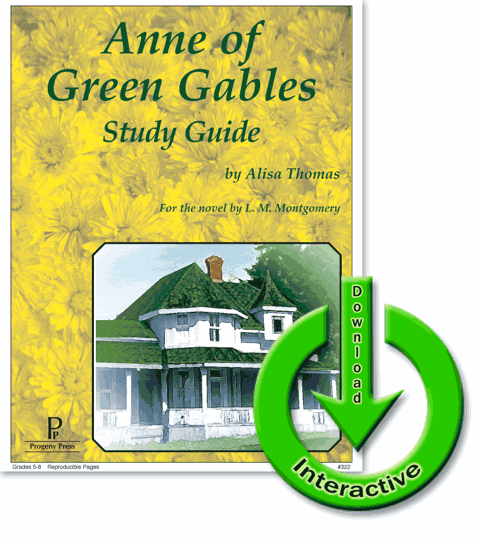 Anne of Green Gables (5th-8th)
When siblings Matthew and Marilla Cuthbert request an orphan boy to help Matthew on the farm, they're quite surprised to receive Anne, a spirited, red-headed chatterbox of a girl, instead. Matthew is immediately charmed, but Marilla isn't as thrilled, and Anne's adventures as she winds her way into their hearts showcase an amusing tale of laughter, mishaps, and family made, not born.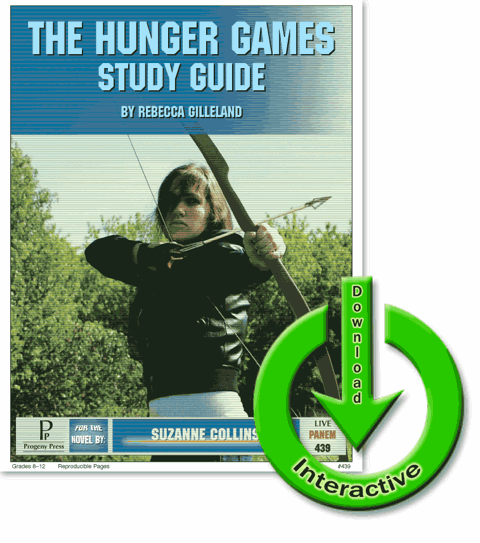 The Hunger Games (8th-12th)
In the dystopian realm of Panem, a lethal "game" showcases the power of the Capitol's rulers over the rebellious outer districts. In a nearly hopeless contest, one player rises to the top, but what will she have to sacrifice to survive?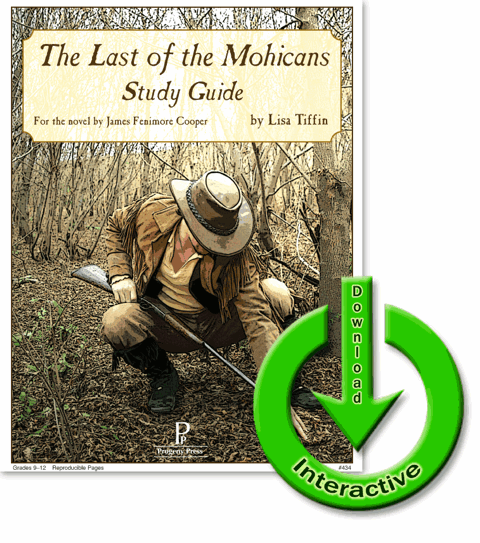 The Last of the Mohicans (8th-12th)
The French-Indian Wars are raging, and British Major Heyward is responsible for the General's daughters. Betrayed by their Indian guide, the rescued by a white scout and two Mohicans, the danger and loss that follows will affect them for the rest of their lives.
Connect with Progeny Press on social media:
Facebook
Twitter
Pinterest
YouTube
 Click on the banner below to read the Crew Reviews!
A big thank you to Shawna Bradley of Tenacity Divine for writing this introductory post.