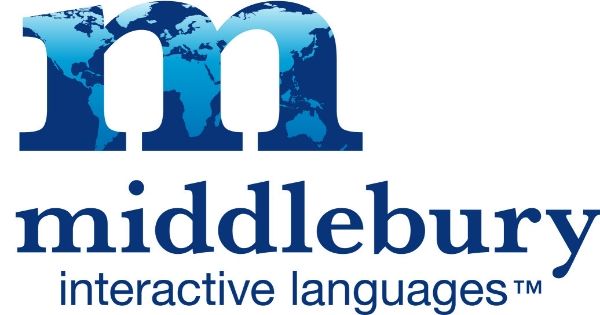 This article is in collaboration with Middlebury Interactive Languages.
Hola – Bonjour – Hallo –  Ni Hao from Middlebury Interactive Languages — foreign language learning for all grades!
This immersive approach will captivate your children, and have them excited to learn a new language, in the most user friendly, and effective manner.  Designed by linguistic experts, Middlebury has been training the mastery and fluency of world languages with a proven approach, helping educators, diplomats and many more to make deep connections with other cultures through languages from around the world.
This program offers full semester courses for grades K-12. All levels are self-paced, so the student can speed ahead or slow down as needed.
By accessing Middlebury's course offerings in Spanish, French, German, &  Chinese, your student will encounter real-world reading, writing, listening and speaking activities in a colorful, engaging, and memorable digital format.
Members of the TOS Crew were offered the opportunity to review their choice from either elementary or middle/high school level in either Spanish, French, German or Chinese languages.
Elementary programs:  These programs provide  learners with an introduction to basic expressions, words and phrases. The K-2 program includes a total of 35 lessons for the semester, while the Grades 3-5 program has 45 lessons per semester.    Middlebury recommends two days a week for Grades K-2, and 2-3 days per week for Grades 3-5.  In addition, these programs build an awareness of the different cultures.  By focusing on listening and speaking,  the student gets a chance to practice what they are learning with the use of technology in a familiar setting.
Middle School & High School Programs:  These programs target four key language skills: listening, speaking, reading and writing. Students are introduced to vocabulary themes, grammar concepts, sentence structure plus culture through detailed online instruction, guided learning and progress at their own pace. Both the Middle School and High School programs have a total of 90 lessons per semester, with the recommendation that students complete a lesson per day for 18 weeks.
You do not need any prior knowledge with these languages to begin learning them,  Middlebury has made it easy for you and your child to explore the world together by exploring and learning new languages.
Find Middlebury Interactive Languages on Social Media:
Click on the banner below to read the Crew Reviews!
A big thank you to Renita Bentz at Mom of Many for writing this introductory post.