This article is in collaboration with Maestro Classics.
Maestro Classics Classical Music CDs for kids combine music played by the London Philharmonic Orchestra with well-known children's stories including Casey at the Bat, The Story of Swan Lake, Peter and the Wolf, and The Tortoise and the Hare. The Homeschool Crew has had the privilege of working with this wonderful company in the past and we're very pleased to continue that relationship this year.
Maestro Classics sent our Crew Mates The Story of Swan Lake to review. This beautiful CD (suitable for ages 6-12, especially those interested in ballet) includes 7 tracks with almost an hour of playing time. It also includes a 24-page booklet that includes background information on Tchaikovsky (as well as the composer, producer, and narrator of the CD) along with some fun activities and information about guitars.
From the CD:  The Story of Swan Lake is the tale of a prince who falls in love with a beautiful princess. The princess, however, has been turned into a swan by an evil magician, and only the prince's love can break the spell. Additional tracks about Tchaikovsky's life, what to listen for in the music, "Speed Metal Swan," a heavy metal version of the main theme, and the "Tchaikovsky Wrote a Great Ballet" sing-along, transform this into a modern classic.
Maestro Classics even has a section on their website for incorporating music into your homeschool with many ideas for each of their CDs. They include ideas for all subjects – history, science, geography, language arts, art, music, and even math. It would be very simple to make up a unit study based on one of these CDs!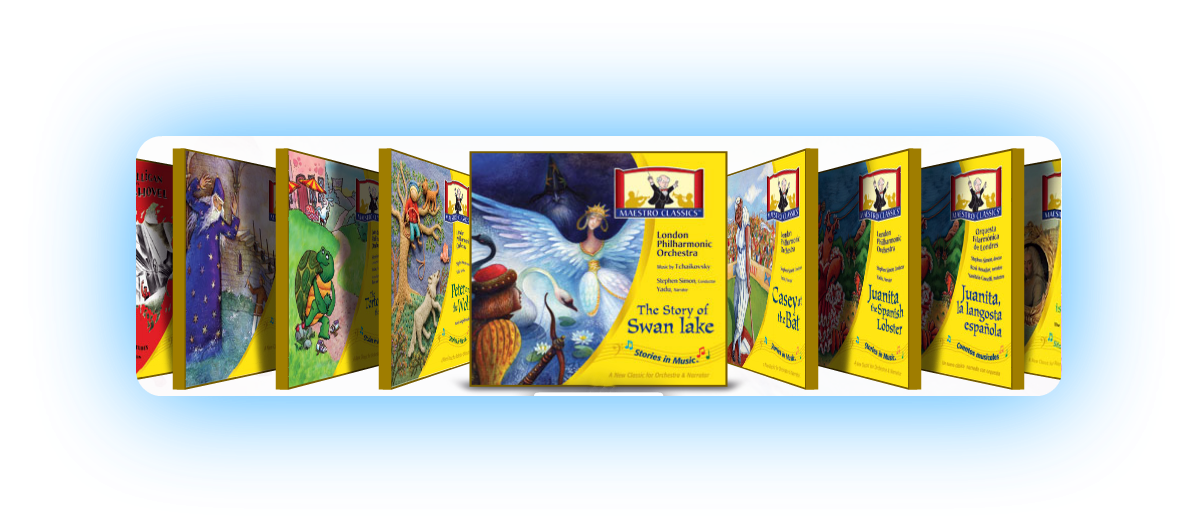 The selections available from Maestro Classics are offered on CD or as downloadable MP3s. Take some time to visit Maestro Classics and listen to some of the music samples! You can also find Maestro Classics on Facebook and Twitter.
Powered by Linky Tools
Click here to view this Linky Tools list…
Thanks to Tonia from The Sunny Patch for writing this article.