This article is in collaboration with IXL.com.
IXL.com is a fun, easy to use, interactive web based math practice site for students in Pre-K through Algebra. Plans are in the works to add more advanced math levels soon as well. IXL is currently being used in more than 150 countries around the world. In the USA, state standards are listed for every state. Members of The Homeschool Crew received a family subscription for up to 3 students for this review.

IXL can be used along with any math curriculum. Students practice their math skills in many different areas, and are rewarded for their efforts with virtual awards as they complete a challenge or master a concept. You can also print awards if you like.
Parents or teachers can keep track of what each child accomplishes through a parent/teacher account. Weekly email reports are also sent. Each detailed report lets you see at a glance how many minutes each child practiced, and what skills they have worked on or mastered. You can see how much time was spent practicing in each category, and where a little more practice may be needed.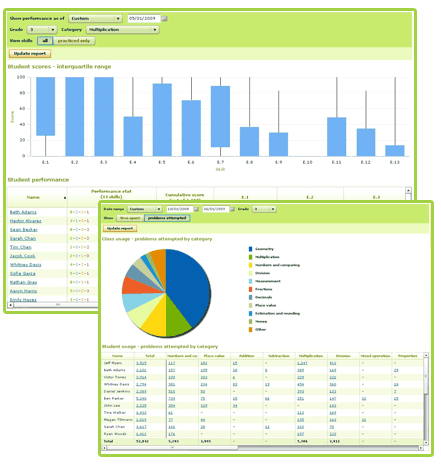 Membership benefits include:
Complete coverage of math curriculum from Pre-K to algebra.
Your kids won't miss a thing!
Unlimited questions in over 2,000 skills.
Fun and colorful practice formats.
Questions that adapt to your child's ability, increasing in difficulty as they improve.
Immediate feedback and question-specific explanations to solidify understanding of each concept.
Audio for all Pre-K through first-grade skills.
Weekly e-mail updates on your child's progress.
Informative, detailed reports pointing out successes and trouble spots.
Awards and certificates for you and your children to print out as they
reach important milestones.
You can sign up your child for either $9.95 monthly or $79.00 per year. Additional children can be added to the account for an additional $2.00 per month or $20.00 per year. Special pricing is also available for schools.
A big thank you to Beth of Stairsteps Academy for writing this introductory article.