This article is in collaboration with Carole P Roman.
We are so excited to share with you eight new children's history books brought to us by Carole P. Roman. Families on the Homeschool Review Crew have been given the chance to read four of the eight new books to review and share their experiences different periods of history with your children.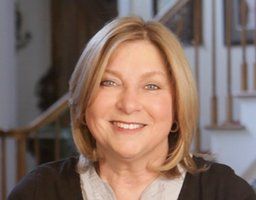 Carole P. Roman started writing as a dare from one of her sons. She turned a game she played with a grandson into her first book "Captain No Beard- An Imaginary Tale of a Pirate's Life". What started out as a dare has led to more than 35 children's books, and over 100 book awards.
A part of Carole's numerous books are the If You Were Me and Lived In series. Each book introduces you to a different location or period of time in the world and covers different types of clothing worn, food eaten, and games played by the children in that particular time period of history. Each book has a soft cover and bright beautiful pictures. At the back of each book are short biographies on famous people of that era. Following the famous people section is an in-depth glossary of different words and places used in the story.
Connect with Carole P Roman
You can connect with Carole P. Roman on
Additional resources for each book can be found on Carole's blog.
—oOo—
A big thank you to Erin Amundsen of Amundsen House of Chaos for writing this introduction article.