Homeschool moms (and dads) are a knowledgeable lot. Today, several members of the Crew share some of their best "How-To" tutorials. From making coconut oil lip balm to creating a media kit for your blog, homeschooling through morning sickness or the post-partum period, there's something for everyone in today's Blog Cruise. We even have some great ideas for the kitchen, like how to make those yummy pretzels like at the mall or how to make a meal plan. Have you even wanted to teach yourself how to knit? We have that, too! This is Blog Cruise you won't want to miss. In fact, you'll probably want to bookmark it for referencing later!
Alyson B. @ Family Style School — How to make a jewelry holder on the cheap
We used found materials to make a great jewelry holder that fits our style. An easy project that can be done in less than an hour.
Beth B. @ Ozark Ramblings — How to take advantage of Walmart's Price Matching
I can take advantage of every local store's loss leaders without driving hither and yon.
Lisa Marie F. @ Learning Titus 2 — How To Come Up With Blog Post Ideas
Writer's block stinks. Sitting at your desk, staring at a blank screen, trying to be creative is annoying and frustrating, and a real productivity killer. How can you push past the stump and move ahead with your blog? Here's some ideas!
Meg F. @ Adventures with Jude — How to Make Mom Mom's Rugelach Safe for Me
Mom Mom's rugelach recipe came with her family from Russia, and has long been a family favorite. We are updating it so it's allergy-friendly and everyone in the family can share.
Candace C. @ His Mercy is New — Homemade Coconut Oil Lip Balm
Making your own lip balm is NOT as hard as you may think!! In a nutshell, you MELT, STIR and POUR. That's it! 🙂 And the ingredients are much healthier for you, too! Come and give it a try.
Heather A. @ Only Passionate Curiosity — How to be a Frugal Homeschooler
Homeschooling is expensive. At least it can be, if you aren't careful. I feel like I have made every mistake in the book in my first year homeschooling, and therefore, am well equipped to tell you how to do it better than I did. To spare you the pain my pocket book feels, here are some of my best tips and tricks for homeschooling on the cheap.
Debbie L. @ Debbie's Homeschool Corner — How to Teach the /s/ and /z/ Sounds
This is an excerpt from Super Star Speech: Speech Therapy Made Simple that explains how to teach the /s/ and /z/ sounds to your child. /S/ and /z/ can be tricky for many children to learn, so I hope these ideas will be helpful!
Kayla A. @ The Arrowood Zoo — How To Strengthen Your Marriage
Homeschooling creates all kind of life changes and challenges. Homeschooling is hard and time consuming for not only the mother but the father as well. Many homeschooling families only have one income within the home and its coming from the husband.
Karen M. @ homeschool-life-situations — Using Graphic Organizers to Teach Biology
Learn how to make biological classification visual with graphic organizers. Flow charts and Venn diagrams can help your child learn about the different kingdoms.
Apryl H. @ following Him home — Art Journaling: a how to
I love journals. Usually I have several going at once for different things. Currently I have a prayer journal, a calendar journal that will eventually be turned into a scrapbook, and an art journal.
Clarissa W. @ Counting Our Blessings — Recipe: Goat's Milk Baby Formula
After dealing with extreme food allergies with my first, failure-to-thrive with my second, and weight loss with my third child, I chose a different route for my 4th. It didn't start out that way, but by the time he was 3-months-old, I knew something needed to change. And that something was his formula!
Brittany R. @ Mom's Heart — Homeschooling Away From Home
I couldn't just abandon all lessons with an emerging reader, so I had to get creative and figure out how to homeschool away from home, and without our school materials.
Jen S. @ Happy Little Homemaker — How to Homeschool Through Extended Illness
One of the benefits of homeschooling is the flexibility it allows. A few months ago, I was completely under the weather with morning sickness and found six ways to keep "homeschooling," even if it's not ideal.
Sarah A. @ My Joy-Filled Life — How to homeschool during the post partum period
One of the benefits of homeschooling is the freedom and flexibility it provides. Adding a new family member during the school year can be a smooth transition. Here are some ideas and tips to help you get through this short season.
Gwen T. @ Tolivers to Texas — How to Make One-on-One Time With Your Kids
My favorite way to spend individual time with my kids is by reading together; however, it doesn't end once they become proficient readers. Even my 15yo and 12yo, who have been reading well since they were four years old, have chapter books that we are reading together.
Rebekah T. @ There Will Be a $5 Charge for Whining — Getting Crafty: How to Make an Altered Bag Book
Use these cute altered bag books as lapbooks or scrapbooks. They can be used your student publish their own works or develop anthologies of favorite authors. There are so many creative uses…and they are so stinkin' fun to make!
Rebecca C. @ Our Home ~ Life and School — What's for Lunch? 
Do you ever have one of those days when your cupboards are just about bare and you can't go to the grocery store until the next day? Or does that only happen to me?
Karyn T. @ Teach Beside Me — Connecting with Other Homeschoolers
Do you need a little support from other homeschoolers sometimes? I have found a great community of other homeschoolers online as well as locally. Today I am sharing how to find and connect with other homeschoolers and build a support network.
Tess H. @ Circling Through This Life — Schoolwork completed, Laundry done and Dinner?!
It is possible to serve a hot home cooked meal on the same day that you wear clean clothes and accomplish school work. The Key? Use your crockpot.
Lori S. @ Special Connection Homeschool — Learning to Love Learning
You can read articles all day about how to teach a subject, what worksheets to use, what hands on activities to include, etc., but what every parent really wants to know is how do we teach our kids to enjoy learning? One thing I try to do is make sure that Gess has plenty of opportunities to succeed in whatever it is she is trying to learn.
Erica B. @ Be the One — How to Have Fun on a Backyard Ice Rink 
Embracing winter by having fun! A backyard ice rink can provide hours of good family fun, as well as lots of great exercise!
Sarah J. @ Delivering Grace — Bone Model from Recycled Materials
So I decided to create my own bone model from items around the house.
Holly O. @ Possibilities and Peas — How to Be a Superwoman
You want to do it all. Here is a quick how to guide.
Jenn P. @ Treasuring Life's Blessings — Money-Saving Monday
What does the Bible, gardens & laundry soap have in common?
Laura L. @ Loving and Learning on the High Plains — How to Make a Fossil Rock
An inexpensive "friend-gift" your kids can make. Share the excitement of breaking open a rock to find a dinosaur, animal, or a jewel ring! Easy to make in large batches, this would be a great option for a party favor as well.
Renita K. @ Krazy Kuehner Days — How to Think Outside the Box with Handwriting Difficulties
Our oldest has handwriting difficulties, how we are overcoming this issue using Google docs to encourage typing and reading comprehension.
Jenni A. @ Conversaving — Who Knew You Could Use Your Crock Pot Like This? 
Have you ever wanted to take advantage of a great price on marked down milk but had no idea what to do with it before it spoils? It is not really a good deal if it just sits in your fridge and goes bad, right? Well, I have a great do-it-yourself idea that is easy and will save you a bundle of cash.
Nikki @ Blessings from Homeschooling — Saving a Few Cents
I enjoy trying new things, though that wasn't always the case. I figured I would share with you something that to me is easy and fun and helps you save money! Which I'm sure everyone will appreciate.
Kerry H. @ Old Fashioned Girls — How to Make Homeschool Pizza That Can Be Gluten Free, Too! 
Friday night is often pizza night in our home. I think it is in a lot of homes. I have made homemade pizza a few times, but usually succumb to $5 pizza at the local pizza take out! Well, that became quite a bit more difficult to pull off when one of my daughters began eating gluten free a year ago. So I had to learn to make gluten free pizza that tasted delicious, was fairly quick and pretty easy! Come take a peek and I bet you'll be making pizza in no time at all!
Melissa E. @ Little Connections Add Up — Feed a Big Crew on Little Dollars
It's the middle of a pay period, you have less than $100 to fill 7 bellies for 5 days. What do you bring to the table? What's already in your pantry? Come share some ideas!
Marissa C. @ Lighthouse Classical Academy — How to Make a Memorable Arrow of Light Arrow
Arrow of Light ceremony should be memorable…learn how to make an arrow that is unique, personalized, and symbolic of the journey that the scout has taken through cub scouts.
Tiffany DeOs @ The Crafty Home — How to Teach Yourself to Knit
Knitting is such a relaxing hobby. I just love it! It is calming and it makes you a lot more patient. Just imagine the next time you are in a waiting room and instead of thinking of all the things you could be getting done at home, you are happy to have the time to sit and get more work done on your knitting project.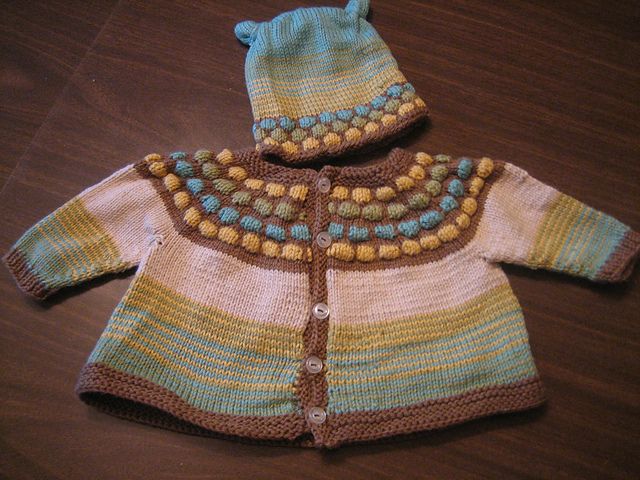 Sara P. @ Embracing Destiny — DIY Sensory Bins for Fun and Learning
Whether you're taking a Montessori approach to learning, creating a therapeutic sensory experience for your autistic or special needs child, or just want to add some hands-on fun to your day, you can easily make a low cost sensory bin your children will love.
Sam K. @ Sam's Kelley — Long Term Planning
In this vlog, Sam shares how she handles long-term planning while homeschooling many.
Angie M. @ H.O.P.E. Homeschool Consulting Blog — Homeschool with Mason Jars 
These containers are not just for fruits, vegetable, or cookie mixes anymore. You can now homeschool with mason jars.
Kym T. @ Homeschool Coffee Break — An Astronomy Update
Near the beginning of the school year, I wrote a post describing what we would be studying for science – classical astronomy… here's an update and little bit of 'how-to' that we've discovered along the way. The first project we took on in the study was a backyard compass.
Karen G. @ The Fruit of Her Hands — How to Make Hot Buttered Pretzels in an Hour
Do you love those hot buttered pretzels you can buy in the mall? Did you know they are fast and easy to make at home?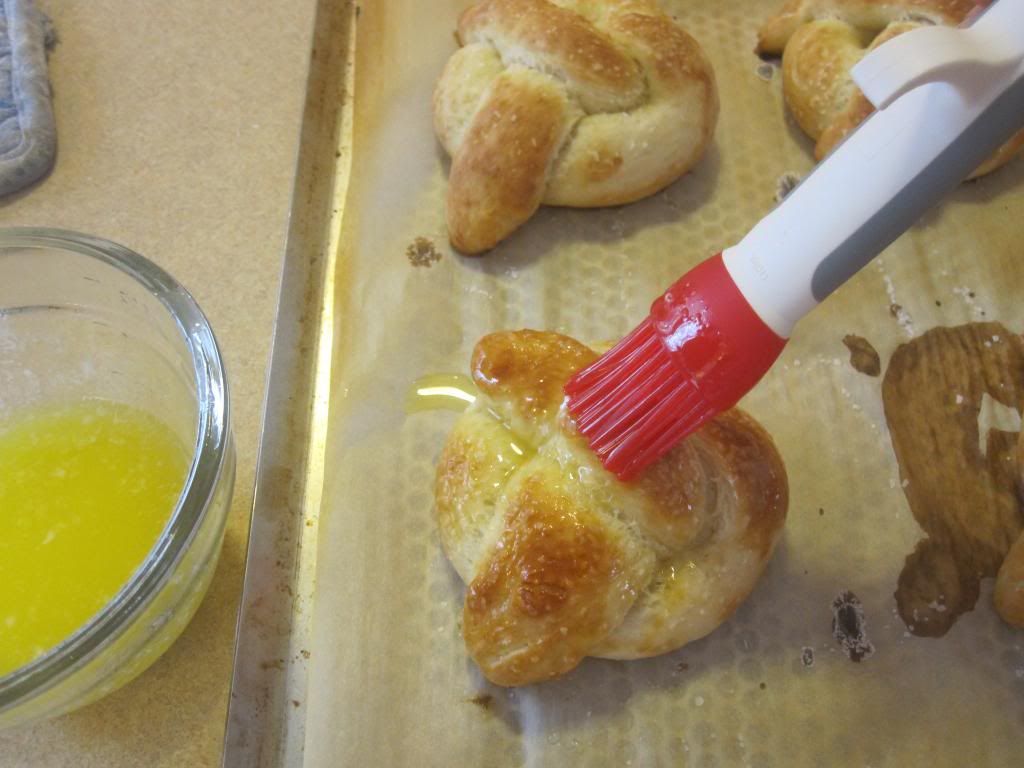 Amanda S. @ Our Heart and Home — How to Make Homemade Bagels
Don't you just love the smell of a bakery? I know I do! But I got tired of paying bakery prices so I set out to teach myself how to "bring the bakery home". Today you can learn how easy it is to make amazing bakery style bagels at home.
Brandy B. @ Kingdom Academy — Cheap and Easy Unit Studies
When I first started homeschooling, the thought of creating my own unit study seemed very daunting, but I have found it to be very easy. As the parent, you know your child best, why not build their education around the things they love?
Renata @ Sunnyside Farm Fun — How to Dance Like a Farmer and Other Farmyard Secrets
There is a conspiracy going on in my farmyard….
I'm sure my animals are smarter than I think and I've finally worked it all out.

(Some farmyard banter from the wandering mind of a tired farmgirl in the milkshed)!
Diane M. @ Homeschool Review — How and Why to Menu Plan
I am a planner. "If you fail to plan, you plan to fail."

Through the years I have come to learn that menu planning is important, and it sets your household up to run smoothly.
Amy B. @ Bow of Bronze — How to Make a Puffy Painted Snowman with Shaving Cream
Our current theme for preschool is snow, but here in Southern California finding real snow is a bit of a challenge. Today we did a craft that helped make the concept of snow more concrete for my boys, using homemade puffy paint.
Shalynne A. @ Wonderfully Chaotic — How to Homeschool Through Illness
Morning sickness can really hinder not only your household but your homeschool as well – but it doesn't have to! I learned a lot about it this past summer when I was pregnant with my third child. In this blog post, I hope to share some of my experiences and ideas in the hopes that it may help someone else!
Cristi S. @ Through the Calm and Through the Storm — How to Make Every Day a Slushy Day 
Slushy Days for our family are a reward for the days when my kids worked extra hard and were extra cooperative. This week I realized something — I have underestimated my role in creating those good days.
Bethany H. @ Little Homeschool Blessings — How to Look for JOY
My word for the year is JOY. Sometimes being Joyful is hard.
Lisa N. @ Golden Grasses — How to Teach Writing
The ability to teach writing is at your finger-tips and not limited to just curriculum.
Marcy C. @ Ben and Me — Create a Media Kit for Your Homeschool Blog: The Why & How
I've created a sample media kit for those of you wondering what those look like. Actually, they can look like whatever you envision in your mind, but this one is simple to create and has all of the info you will need to include. Feel free to download it now for a guide.