This article is in collaboration with Heritage History.
Heritage History has compiled an extensive collection of Historical Books and organized them into collections.  Each Collection has a theme of study, providing a student with a well rounded World History Curriculum beginning in the 4th grade and moving through the High School years.
TOS Homeschool Crew members were sent one of the following volumes to review and use in their homeschool: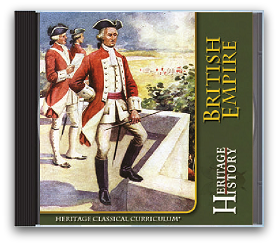 British Empire
The British Empire collection focuses on 18th and 19th century world history, with a special emphasis on colonial development. Stories that highlight scientific discovery, exploration, invention and industry are featured, along with those that cover regional histories of Ireland, Canada, British Africa, India, and East Asia.
Includes 57 books, 50+ maps, teaching aids, and a Study Guide
British Middle Ages
The British Middle Ages collection features books that cover the 5th through 17th centuries in Europe and the British Isles. Topics include barbarian invasions, Christian conversion, feudalism, mediaeval war-craft, church-state conflicts, and the Reformation, all covered with a special focus on British history.
Includes 55 books, 60+ maps, teaching aids, and a Study Guide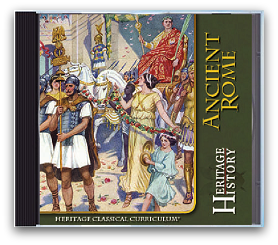 Ancient Rome
The Ancient Rome collection includes romantic stories for students of all abilities, from legends of early Roman heroes that fascinate youngsters to stories of political turmoil in the imperial era that provide food for thought to older students. Stories from Gothic, Carthaginian, and Byzantine history are also included.
Includes 45 books, 60+ maps, teaching aids, and a Study Guide
Ancient Greece
The Ancient Greece collection covers Greek history from the earliest days of myth and legend, through the Golden age of Athens, to the Greco-Roman Era. Of special interest to older students is a selection of simplified classics based on the works of renowned poets, historians and playwrights.
Includes 46 books, 50+ maps, teaching aids, and a Study Guide
Young Readers
The Young Readers collection is the introductory unit of the Heritage Classical Curriculum. It includes easy-to-read, introductory selections from many historical periods and provides a broad introduction to Western Culture suitable for grammar school age students. Specially featured are short stories from American, European, Ancient, and Biblical history.
Includes 86 books, Recommendations, and a Teacher's Guide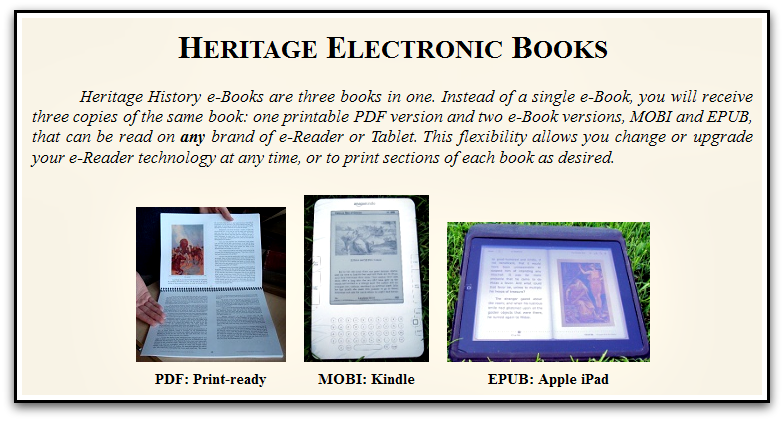 You may visit their website at http://www.heritage-history.com/ for more information.
Powered by Linky Tools
Click here to see what Crew Members had to say about Heritage History!
A big thank you to Julie of A Teaching Heart for writing this introductory article.