This article is in collaboration with Growing Up Wild.
The
Growing Up Wild
DVD series introduces viewers to the Wild family who serve as missionaries in Indonesia.  Targeted towards children ages 5-12, it is their hope that these videos will not only educate children about real-life on the field but be used to raise up the next generation of missionaries.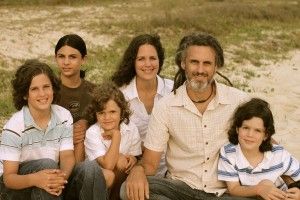 While the DVD series could serve as a compliment to a homeschool and/or Sunday School curricula, the uses are endless.  Consider showing the DVD's at VBS, youth groups, summer programs, or private/Christian schools.  Actually any setting where the audience could benefit from seeing the ins-and-outs of modern day missionaries would be perfect.
The Schoolhouse Review Crew members recently reviewed
Volume 1
and
Volume 4
in the
Growing Up Wild
Series.  Each volume contains a DVD with 3 episodes and a CD with an activity guide.  The individual episodes are approximately 15 minutes in length and will address a specific aspect of living in the jungle and remote tribal missions.  The accompanying activity guide offers activity ideas for families to do together to connect with the Wild family, learn more about the world they live in, and to challenge them to think globally. Click
here
to view a sample of the activity guide.
With the Wild brothers leading, each episode is full of wonder, discovery, and amazement at the mighty works of God's hand.  In
Vo
l
ume 1
, viewers learn how a home is constructed, see some of the creatures of the night, find out how supplies are obtained, and discover how natural resources serve the Wild brothers in daily life. 
Volume 4 
introduces native wildlife, war and hunting, cultural life, and a tribal calling.
The Growing Up Wild collection would be a great addition to any homeschool!
A big thank you to Angela Wells of The Wellspring of Life for writing this introductory article.