This article is in collaboration with Greek 'N' Stuff.
Greek 'N' Stuff P.O. Box 882 Moline, IL 61266-0882
1-309-796-2707
Offering Latin and Greek Curriculum
And Bible Studies
Did you ever want your kids to learn Classical Latin? Koiné–or "common"–Greek? A Bible Study where the Bible is the only key needed? If so, then Greek "N" Stuff may have the right products for you!
From the Greek "N" Stuff website:
"Our teaching methodology incorporates a gradual, yet consistent, exposure to Greek or Latin. Each year, after reviewing previous concepts and vocabulary, the student then expands his/her knowledge of the Greek or Latin language (in much the same way that English grammar is commonly learned)."
Greek 'n' Stuff offers both Latin and Greek curricula in addition to several Bible studies written by Karen Mohs the founder of Greek "N" Stuff.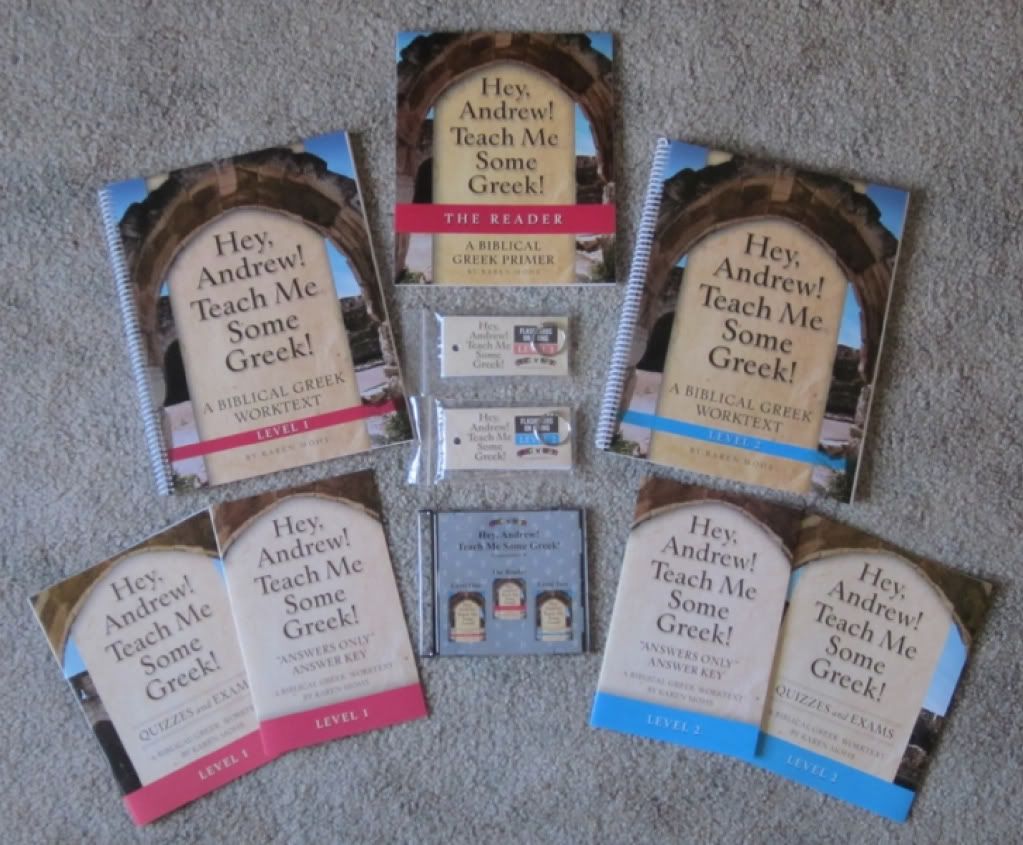 Hey Andrew! Teach Me Some Greek is the curriculum they offer for learning ancient Biblical Greek. Koiné–or "common"–Greek is not spoken in Greece today but it was the common language of Greek spoken and written during the time of Christ and was the language used for the New Testament. Greek "N" Stuff offers their Hey Andrew! Teach Me Some Greek curriculum to today's students whether you are interested in being able to read the Greek Interlinear New Testament or whether you merely aspire to learn enough Greek to have a better grasp of Greek roots and the English words that are derived from them. Several of our TOS Crew members received a product from one of the eight available levels of the Hey Andrew! Teach Me Some Greek! curriculum to use and provide their own review so that you can learn more about this product.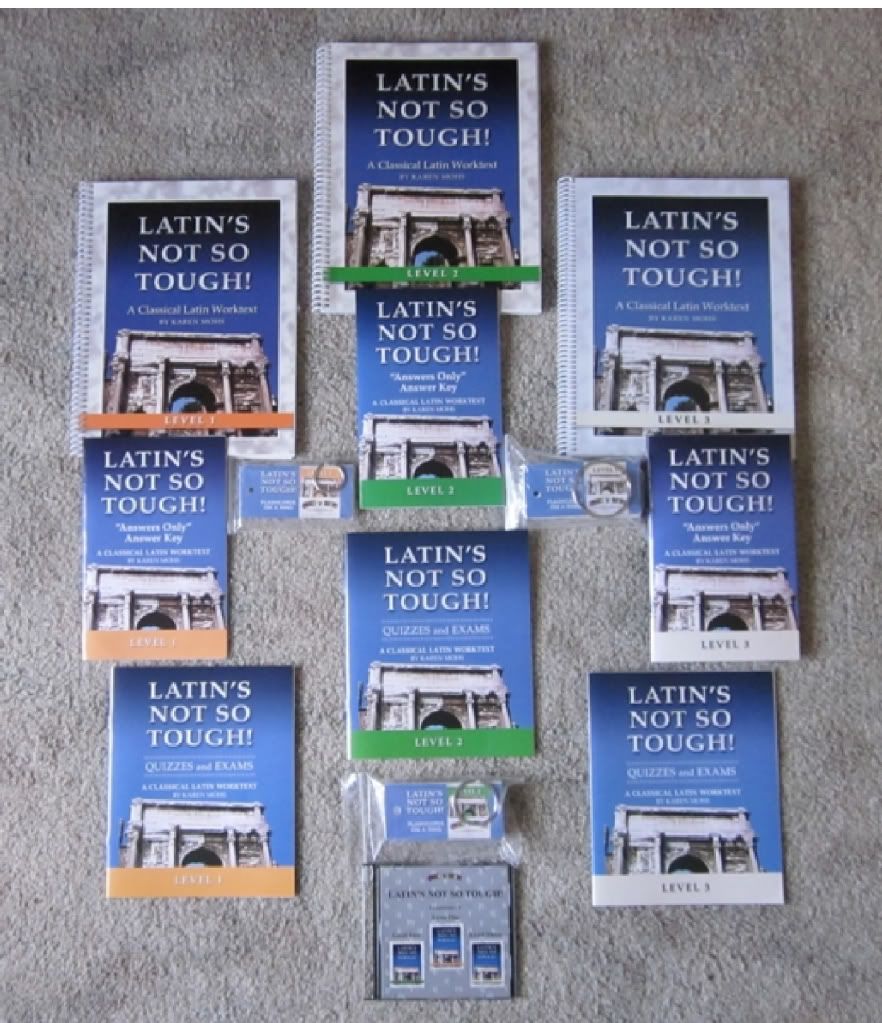 Other TOS Homeschool Crew members received one of the products from the Latin's Not So Tough! curriculum. Like their Greek curriculum, students learn through reading and writing activities in addition to vocabulary and grammar work. The Latin curriculum has several levels of learning from level 1 through 6 providing the student with the study of classical Latin.
Greek "N" Stuff's The Alone With God Bible studies were written primarily for the middle to upper elementary age group and are available in KJV and NIV translations. The four available studies are Jonah and Ruth, Esther, Samuel, and Acts. Each of the Bible studies is a good devotional in itself or can be used as a supplementary study as well. All that is needed is the study and your Bible. For more information on either Greek "N" Stuff's Greek or Latin curriculum and Bible studies, you can visit their FAQs page at http://www.greeknstuff.com/faq.html
Visit our TOS Crew members Blogs to see what they had to say about the various products from Greek "n" Stuff!
Powered by Linky Tools
For visitors to view the list of reviews please Click here.
Special thanks to First Mate Barbara Campbell from Alive in Spirit for writing this introductory article.